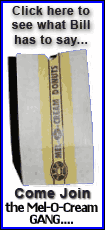 The opportunity to allow the people of Illinois to elect Obama's replacement existed. Now, the people of Illinois have once again been disgraced by the people currently in control of the Illinois government.
"This option of a special election was pursued vigorously by me and my fellow Republican colleagues," said Brady. "The Democrats stripped the people of this opportunity for the fear of losing their seat."
This promise of removing the stain that the governor has placed on the appointment has been broken by the Chicago monarchy when they determined not to hold a special election.
The 44th District senator says that after years of partisan in-fighting that brought the legislative process to a veritable standstill, the General Assembly has a lot of work to do to find answers to the many problems facing Illinois.
[Text from file received from Sen. Bill Brady]