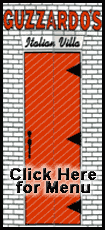 An unknown vehicle struck the woman, causing life-threatening injuries, and left the scene. The woman was found lying on the ground on the north side of the north entrance to the Eagles Lodge, west of North Kickapoo Street. The woman was transported to ALMH and then air-evacuated to Springfield, where she is listed in critical condition.
The Lincoln Police Department is asking anyone who may have been in the area and observed this crash to call the agency.
Additionally, citizens should report any recent damage to the front or rear of any vehicle, which may have occurred on Tuesday.
Anyone who has information regarding this incident should contact the Lincoln Police Department at 217-732-2151.
[Text from file received from the Lincoln Police Department]