New Year's is good time to 'Resolve to be Ready' for emergencies

Send a link to a friend
[December 31, 2008] SPRINGFIELD -- As people around the world prepare to ring in 2009, the Illinois Emergency Management Agency is encouraging Illinois residents to join the nationwide "Resolve to be Ready" campaign, aimed at increasing preparedness among individuals, families, businesses and communities in the year ahead.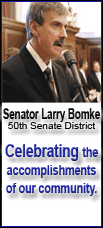 "During 2008, nearly every region of Illinois was hit by at least one disaster, whether it was flooding, record snowfall, ice storms or severe storms," said IEMA Director Andrew Velasquez III. "These events impacted the lives of thousands of people in Illinois and really illustrate the need to be prepared for any type of disaster. For 2009, I encourage everyone to 'Resolve to be Ready' to minimize the impact of emergencies on you and the ones you love."

Velasquez said that unlike other New Year's resolutions, a preparedness resolution can be simple to keep. The three steps to preparedness are:
Prepare an emergency supply kit so that you and your family have the basic survival items that are necessary during an emergency, such as:

One gallon of water per person per day (a minimum of a three-day supply).

At least a three-day supply of nonperishable food.

First-aid kit.

Prescription and nonprescription medications.

Battery-operated radio, flashlight and extra batteries.

Develop a family emergency plan. Determine locations to meet in case it is impossible to return home or if you have to evacuate. Designate an out-of-area contact person family members should call to report their locations if they cannot reach each other. Make copies of all important documents, such as birth certificates, Social Security cards and insurance papers, and keep them off-site in a secure location.

Learn about the types of emergencies that can happen in your area and their appropriate responses. In Illinois, this can include natural disasters such as tornadoes, severe storms, snow and ice storms, as well as other emergencies such as power outages, nuclear power plant incidents, chemical spills and others.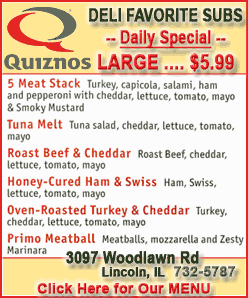 More information on these preparedness steps can be found on the state's Ready Illinois site, www.Ready.Illinois.gov. In addition to information about steps people can take before emergencies happen, the Ready Illinois site also provides guidance on what to do once a disaster has occurred and tips for recovery after the event. A Spanish language version of the site is also available at www.Ready.Illinois.gov/Spanish.
"Emergency preparedness is one of the state's top priorities," said Illinois Department of Public Health Director Dr. Damon T. Arnold. "While IDPH and IEMA are working together to ensure that response agencies have the knowledge and the tools they need to help keep families safe during a crisis, it is also extremely important for individuals to take steps on their own to keep themselves and their families safe during all types of emergencies, including health emergencies."
Resolve to be Ready is a nationwide effort to increase personal preparedness, sponsored by the U.S. Department of Homeland Security's Ready campaign.
[Text from Illinois Emergency Management Agency file received from the Illinois Office of Communication and Information]