In 2006, approximately 150 children under the age of 14 died as a result of riding in a vehicle with an alcohol-impaired driver, and 45 children age 14 and younger died as pedestrians who were hit by drunk or drugged drivers.

Every day approximately 700 people are injured as a result of alcohol- or drug-impaired driving; 36 of those will die.

These should literally be sobering statistics this holiday season. The month of December is a time for gathering together of family and friends, for Christmas parties and celebrations. This should be a happy time for all, but for hundreds of families across America, the effects of drunk and or drugged driving will bring heartbreak that will last throughout the years to come.

With this in mind, Mayor Beth Davis-Kavelman issued the following proclamation for the city of Lincoln and its citizens, that the city join the nation in making the month of December National Drunk and Drugged Driving (3D) Prevention Month.

WHEREAS, motor vehicle crashes killed 1,248 people in Illinois during 2007;

and

WHEREAS, 434 of those deaths involved a driver impaired by alcohol;

and

WHEREAS, the December holiday season is traditionally one of the most deadly times of the year for impaired driving;

and

WHEREAS, for thousands of families across the state and the nation, holidays are a time to remember loved ones lost;

and

WHEREAS, organizations across the state and the nation are joined with the You Drink & Drive. You Lose and other campaigns that foster public awareness of the dangers of impaired driving and anti-impaired driving law enforcement efforts;

and

WHEREAS, the community of Lincoln is proud to partner with the Illinois Department of Transportation's Division of Traffic Safety and other traffic safety groups in that effort to make our roads and streets safer;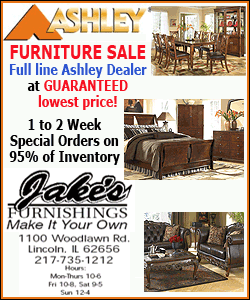 NOW THEREFORE, I, Elizabeth A. Davis-Kavelman, Mayor of the City of Lincoln, Illinois, do hereby proclaim December 2008 as Drunk and Drugged Driving (3D) Prevention Month in Lincoln, Illinois and do hereby call upon all citizens, government agencies, business leaders, hospitals and health care providers, schools, and public and private institutions to promote awareness of the impaired driving problem, to support programs and policies to reduce the incidence of impaired driving, and to promote safer and healthier behaviors regarding the use of alcohol and other drugs this December holiday season and throughout the year.
There are simple steps that can be taken this holiday season, and every other day of the year, that will greatly reduce the chances of an alcohol- or drug-related death in this community.
Choose a designated driver -- Before you leave home or work to attend a party or celebration, choose a responsible person who will not consume alcohol for the evening. Allow that person to be responsible for your safe commute.
Check the keys at the door -- If you're hosting a holiday celebration that will involve alcohol, collect car keys when you collect coats. Ask certain guests to stay alcohol-free for the evening, and make them responsible for the safety of your guests. Be sure to provide nonalcoholic beverages, and consider setting a time when you stop serving alcohol altogether.
Call a cab -- If you're attending a celebration alone, leave your car at home, and call a cab.
[By NILA SMITH; city of Lincoln proclamation]