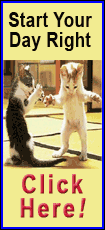 Police said Steven Zahorsky, 24, posted an ad for "Mary Jane in Fairfield County." The ad offered a half-ounce of "A plus" marijuana for $220 and the same amount of "B plus" marijuana for $160.
Stamford Lt. Jon Fontneau said officers spotted the ad and responded, claiming to be a painting crew interested in buying drugs during a work break.
Zahorsky allegedly agreed to sell three-quarters of an ounce of marijuana at an Interstate 95 rest stop, Fontneau said.
Police said they arrived Wednesday afternoon and called Zahorsky's cell phone. He answered and agreed to meet at the rest stop McDonald's in 15 minutes.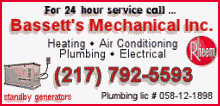 Zahorsky allegedly stopped at the undercover officer's car and took $320 in cash in exchange for the marijuana, police said.
When Stamford and Darien officers arrested Zahorsky, he claimed he was at the McDonald's to eat and had no idea why police were arresting him, Fontneau said.
He said police found $320 on Zahorsky and the undercover officer's number on his cell phone.