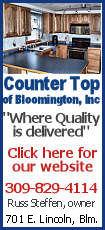 Officials found 40 cats in one bedroom.
Bonham Police Chief Mike Bankston said the situation apparently got well out of hand for the couple living in the house.
Owner David Wheeler told WFAA television that they started with just 13 cats, but the animals quickly bred. Wheeler said it's expensive to spay and neuter so many cats, plus feed them.
---
Information from Steve Stoler of WFAA-TV: http://www.wfaa.com