State police in Somers, N.Y., tried for years to identify a body found in the Titicus Reservoir on June 13, 1993, carrying 38 pounds of rocks in a backpack. The man left no clues to his name and matched no local missing-persons reports.
The only lead was a black-and-white snapshot found on the body that showed a grandfatherly man holding a small boy in the crook of his arm, both wearing attire from the 1950s or early 1960s.
Police assumed the toddler was the drowning victim, but years of investigation produced only dead ends. Then, with a few remarkable coincidences last month, Andrew Bookless got back his name.
Bookless was eventually identified through dental records - though only after police seeking to identify the little boy wrongly guessed a vintage light fixture in the picture may have been in western Massachusetts.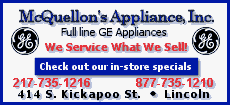 When they circulated the photo in the Berkshires, retired teacher Terry Yacubich, who had moved to Pittsfield from Bellport, N.Y., recognized a building behind the man and little boy as one she had known from her days on Long Island.
Bookless' family, it turned out, once lived in the very spot the picture was taken.
"I'm not psychic or anything like that, but I think maybe Andrew worked through me to finally get some closure," Yacubich said.
Bookless disappeared from his family's lives years before that June day when police found him dead at 31. The snapshot was intact in a glass frame and close to his heart under layers of winter clothing.
Troopers searched for years to find someone who recognized the older man or features in the photo's background.
Investigator Joe Fiebich sent the picture to The Berkshire Eagle newspaper in January after learning the vintage street light in the background was similar to those installed throughout western Massachusetts decades ago.
It turned out they were common on Long Island's south shore, too.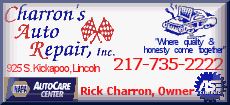 But it wasn't the light fixture that grabbed Yacubich's attention when she saw the newspaper last weekend. She spotted the church auditorium in the village where she'd lived for 47 years.
"The moment I saw that picture, I knew exactly where it was," said Yacubich, 59, who had attended decades' worth of first Communion parties, church socials and funerals there.
Yacubich contacted friend Donald Mullins, a retired Suffolk County, N.Y., police detective and code enforcement officer in Bellport, a village in the town of Brookhaven. He trekked to the church's neighborhood and quickly found the spot: the front corner of a now-empty residential lot.