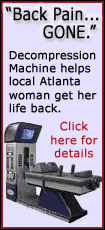 "They're going to have the looters and then the metal scrappers giving them hell," said Jason Newsse, who came from Myrtle Beach, S.C., to help authorities with search and recovery efforts that included cadaver-detecting dogs.
"That's what I'm worried about," said Sonja Stovall, who sought assurances Thursday that police would patrol her ravaged neighborhood until she returned to salvage what she could from her heavily damaged home.
Macon County was under a 6 p.m. to 6 a.m. curfew. Sheriff's Detective Jeff Brewer said authorities received many calls about looters, though he didn't have details. Access to the worst-damaged areas was tightly controlled by police during the day, with residents required to show identification at checkpoints before going to their homes.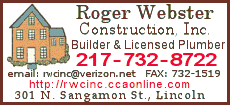 Residents across Tennessee, Kentucky, Mississippi, Alabama and Arkansas are still reeling after the nation's deadliest twister rampage in two decades killed 59 people. President Bush, who declared five Tennessee counties major disaster areas and ordered federal aid, planned to visit the state Friday.
Authorities here said they need all the help they can get.
"I think when you look at the area, it's pretty obvious," Macon County Mayor Shelvy Linville said.
The rural county along the Kentucky border took the heaviest toll. A 14th death was reported Thursday, and the whereabouts of 230 county residents remained unknown, said Melissa McDonald, a spokeswoman for the Tennessee Emergency Management Agency. It was believed the missing were most likely staying with relatives or in hotels outside the county, but authorities found three people Wednesday night in a basement where they had been trapped.
Searchers went door to door Thursday, marking homes with taped X's afterward.
Utility workers, including crews coming from other areas, worked to restore power across the county, which Lafayette Mayor Bill Wells called "priority No. 1," especially in chilly morning temperatures below 40 degrees.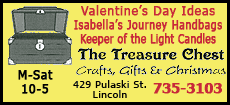 "You can't heat a home. You can't cook," Wells said. "You can't do anything without power."
The town's McDonald's reopened, quickly creating jammed counters and a drive-thru backup spilling into the road. Other fast-food restaurants also opened.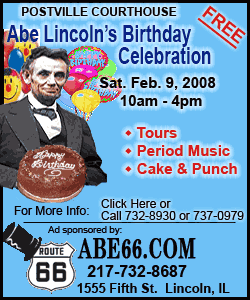 People streamed in from out of town with offers to help with whatever needed to be done.

"I really appreciate it," said Jerry Anderson, referring to a dozen people helping retrieve belongings and pile up debris from a home where the only thing still standing was the bathroom where Anderson, his wife and their four children survived the tornado. "I don't know none of these people. They're just good people."

In Atkins, Ark., funerals were beginning Friday for the storm victims. Russellville Bible Baptist Church normally sees 100 parishoners during a typical service, but Friday, the church had to set up television screens in a church gymnasium to accomodate an overflow crowd expected for the Cherry family, among those killed in the storm.

The bronze, silver and white caskets of the family took up so much space the pastor had to rearrange the front of the church to hold them.

"It's extremely difficult to cope with," Pastor Ron Kauffman said. "There's no explanation for a tragedy like this."

Jimmy, 40, Dana, 43, and their 11-year-old daughter Emmy were found dead immediately following Tuesday afternoon's tornado. On Southeast Second Street, a one-story ranch home stood unscathed across the street from a concrete slab that had supported the house where the Cherrys once lived.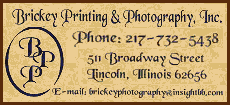 At a visitation Thursday night, family and friends queued up for a chance to view the family's closed caskets. They passed by two collages of photographs, one on pink construction paper labeled "sister, granddaughter, cousin and sweet girl."

Emmy's collage included school portraits and a request that people learn her full name -- Emelaine. An attached essay titled "My Life" included several special interests: playing the piano, reading and "star-gazing." She wanted to be a veterinarian or astronomer when she grew up.

[Associated Press; By DAN SEWELL]

Associated Press writers Beth Rucker and Bill Poovey in Castalian Springs, Tenn., Ryan Lenz in Lafayette, Tenn., Marcus Kabel in Gassville, Ark., Jon Gambrell and Allen G. Breed in Atkins, Ark. and Erik Schelzig in Jackson, Tenn., contributed to this report.

Copyright 2007 The Associated Press. All rights reserved. This material may not be published, broadcast, rewritten or redistributed.