Wide Range of Weather Hits Illinois This Winter

Send a link to a friend
[February 08, 2008] CHAMPAIGN -- The old saying, "If you don't like the weather in Illinois, just wait a minute," was certainly true this winter. Since Dec. 1, Illinois has experienced heavy snows, heavy rains, flooding and severe weather, including five tornadoes in January. Both precipitation and snowfall totals this winter have been significantly above average for much of the state, according to State Climatologist Jim Angel of the Illinois State Water Survey, a division of the Illinois Department of Natural Resources.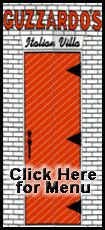 This unusual weather is due to several strong low-pressure systems moving along a southwest-to-northeast track in the Midwest, leaving heavy snows in a band from Kansas to the Wisconsin-Illinois border. Snowfall totals in those areas are 50 percent to 100 percent above average. Typical amounts total from 25 to 60 inches in northern Illinois, 10 to 25 inches in central Illinois and 2 to 15 inches in southern Illinois. The highest total in the state as of Feb. 7 was at Antioch in northeast Illinois, with 61.8 inches, which is 16.4 inches above the average winter snowfall there.

Precipitation, the amount of water measured from both rainfall and melted snow and sleet, has been above average across the state this winter. December received 4.04 inches, 1.35 inches above average; January received 2.52 inches, 0.49 inches above average; and February has already received 2.37 inches, 0.37 inches above average. With saturated soil moisture, and in some cases frozen soils, a lot of this precipitation has run off quickly into streams and rivers, causing significant flooding.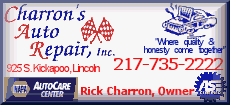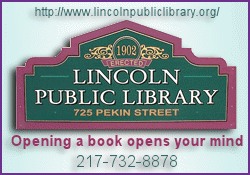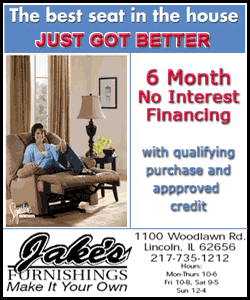 This winter has been marked by rapidly fluctuating temperatures as strong cold fronts moved through the state. One such case occurred Jan. 29, when temperatures reached into the 50s and 60s throughout central and southern Illinois before dropping 20 to 50 degrees in the course of six hours. For example, Cahokia, east of St. Louis, reported a temperature of 69 degrees at 1 p.m., 39 degrees at 3 p.m. and 15 degrees at midnight. These strong cold fronts also triggered severe weather outbreaks on Jan. 7, Jan. 29 and Feb. 5, with significant damage from high winds, hail and tornadoes. Statewide temperatures since Dec. 1 have been 28.4 degrees, only 1.3 degrees above average.
"This is some of the most dramatic winter weather I have ever seen -- from heavy and frequent snowfalls to springlike temperatures and severe weather," Angel said. "On Super Bowl Sunday, it was 32 degrees with 6 inches of snow on the ground in central Illinois, and we had a thunderstorm. I have never seen it before and never would have believed it could happen."
Disclaimer: Data used for all statistics provided herein are from the Midwestern Regional Climate Center and are based on preliminary data.
[Text from file received from Illinois State Water Survey]