Lincoln-Douglas Debate Commemorative Coins Available
'House Divided' Speech First Event of the Sesquicentennial Year

Send a link to a friend
[February 07, 2008] SPRINGFIELD -- A set of coins commemorating the 150th anniversary of the Lincoln-Douglas Debates may be reserved through March 1 at Tinsley Dry Goods Store in the Lincoln-Herndon Law Offices State Historic Site in downtown Springfield. This limited-edition set of seven coins, each representing one of the debate sites, is being offered in conjunction with the Lincoln-Douglas Society and the Illinois Lincoln-Douglas Debates Sesquicentennial Committee.
Proceeds from the coin sales in Springfield will benefit the Tinsley Project, an effort to restore Lincoln's office space, a federal courtroom and a period dry goods store in the building to an 1840s commercial and social gathering place for the Lincolns and their neighbors. Coin sets can be reserved at Tinsley Dry Goods Store, 209 S. Sixth St., Springfield, IL 62701. People interested may also call Dana Homann at 217-525-1825 for more information or to obtain an order form.

Each coin set is $100 and consists of seven 2-inch diameter coins, gold-finished with two-toned silver plating. They come in a lined, cherry-finished wooden display box with a signed and numbered certificate of authenticity and a booklet explaining the history of the debates and the background on the design of each coin. No coin sets will be minted after the initial order period.

The 1858 Lincoln-Douglas Debates took place in Ottawa, Freeport, Jonesboro, Charleston, Galesburg, Quincy and Alton. Incumbent U.S. Sen. Stephen A. Douglas defeated challenger Abraham Lincoln in the 1858 election, but the fame Lincoln gained from the debates helped propel him to the presidency in the 1860 election. Communities are planning special events to observe the 150th anniversary as part of "Reunion Tour 2008," which will feature Lincoln and Douglas impersonators visiting each debate location.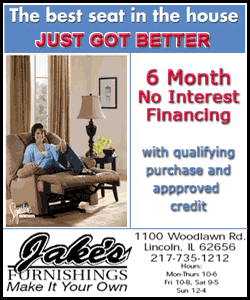 Springfield is planning a "House Divided" Speech Commemoration June 14-16. While Springfield was not formally designated as a debate site, Lincoln gave his famous "House Divided" speech in the Old State Capitol on June 16, 1858. This speech was the spark that ignited the debates and helped define the issues central to the seven debates. Because of the importance of this speech, the commemoration of the "House Divided" speech was chosen as an appropriate first event of the sesquicentennial observance of the debates. The June 14-16 event will feature famed author and historian Dr. Allen C. Guelzo, who will speak and have a book-signing for his latest work, "Lincoln and Douglas: The Debates that Defined America." Lincoln and Douglas re-enactors and a special commemoration of the speech the evening of June 16 will also be featured.
[Text from Illinois Historic Preservation Agency news release received from the Illinois Office of Communication and Information]