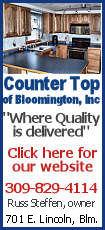 "Our veterans have stepped up to the plate when their country needed them. They bravely and honorably risked their lives to protect our freedoms," said Blagojevich. "I encourage all Illinoisans to take some time this week to honor and give thanks to these brave service members, and let them know that the sacrifices they have made for us all will never be forgotten."
This week at VA medical centers, nursing homes, state veterans homes and other facilities across the nation, celebrities, youth groups, members of the general public and veterans service organizations will visit hospitalized veterans to honor those who have contributed to the defense of our nation and the protection of our freedoms. Blagojevich and Illinois Department of Veterans' Affairs Director L. Tammy Duckworth encourage Illinoisans of all ages to join in this worthy observance and visit the state's veterans.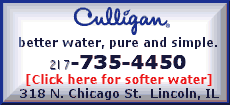 "This week is a great time to directly express our personal thanks and appreciation to veterans for their commitment to our country," said Duckworth. "I want to urge people throughout the state to volunteer at their nearest medical center or at one of our four veterans homes. Show those brave men and women who ensured our freedoms that you care."
The annual observance occurs during the week of Valentine's Day because it is a perfect time to communicate feelings of affection and express sentiments of care and respect for loved ones, friends and those we admire. Hundreds of thousands of Valentine's Day cards addressed "Dear Veteran" have been sent to hospitalized veterans over the years.
Illinois is home to four long-term care veterans homes and 36 veterans hospitals. For a full list of veterans hospitals, visit www.va.gov/directory. For more information on the state's veterans homes, visit www.state.il.us/agency/dva/homes/.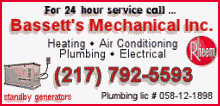 The text of the governor's proclamation follows:
WHEREAS, in 1978, Veterans' Affairs (VA) took over sponsorship of a program, the annual VA National Salute program, which was started in 1974 by No Greater Love, Inc., a humanitarian organization; and
WHEREAS, this program seeks to honor hospitalized veterans, increase community awareness of the VA's role in providing comprehensive medical care to the Nation's veterans, and to encourage Americans to visit hospitalized veterans and work as VA volunteers; and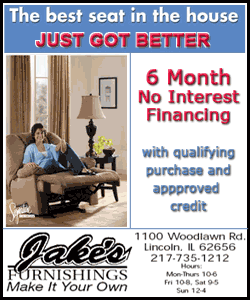 WHEREAS, through the generations, America's men and women in uniform have defeated tyrants, liberated continents, and set a standard of courage and idealism for the entire world; and
WHEREAS, to protect the Nation they love, our veterans stepped forward when America needed them most. In answering history's call with honor, decency, and resolve, our veterans have shown the power of liberty and earned the respect and admiration of a grateful Nation; and
WHEREAS, all of America's veterans have placed our Nation's security before their own lives, creating a debt that we can never fully repay. Our veterans represent the best of America, and they deserve the best America can give them; and
WHEREAS, as we recall the service of our Soldiers, Sailors, Airmen, Marines, and Coast Guardsmen, we are reminded that the defense of freedom comes with great loss and sacrifice; and
WHEREAS, during the week of February 10th to 16th, local celebrities, youth groups, members of the general public, and veterans service organizations will visit patients at VA medical centers, nursing homes, state veterans' homes, and other facilities:
THEREFORE, I, Rod R. Blagojevich, Governor of the State of Illinois, do hereby proclaim February 10-16, 2008 as NATIONAL SALUTE TO HOSPITALIZED VETERANS WEEK in Illinois, and encourage all citizens to join in this worthy observance by volunteering their time or visiting Illinois veterans at VA medical centers or one of the state veterans' homes in Anna, Quincy, LaSalle or Manteno.
[Text from file received from the Illinois Office of Communication and Information]