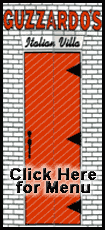 One citizen in particular was present to express his dissatisfaction about trying to get out of town at an early hour.

Mark Heatherton, who lives in the 1000 block of North Madison, explained that he got up early the morning after last week's big snow because he had a very important meeting with the state at 8 a.m. in Springfield. He'd gone out at 4:30 a.m. in order to deal with the expected snowfall, hoping to get going by 5:30 a.m. However he found that after clearing his drive he was still unable to go anywhere because the street was not cleared. He missed the meeting that needed him there in order to take place.

Heatherton added that he has lived in Lincoln for 13 years, but he feels that the streets in his area have not gotten timely attention during snowfalls for the past two years. He specifically wanted to know when plowing begins.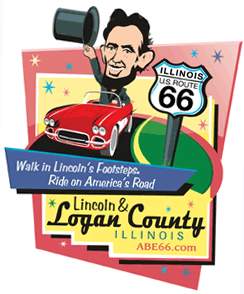 Lincoln Mayor Beth Davis-Kavelman called on Streets Superintendent Tracy Jackson to explain the current procedures and what happened last week.
Jackson said that plowing began at midnight. For that section of town, it normally takes four hours. The plows begin over by Holiday Inn and Cracker Barrel and work their way over toward J&S Auto. There were nine trucks that began, but one plow broke down early on. The area where Heatherton lives is normally gotten to by about 6-7 a.m. The entire city had to be done twice, and it took till 4:30 p.m. before the crews finished, Jackson said.
Heatherton said it was about 7-8 a.m. when the plow came through.
Alderman Dave Armbrust observed, "As Lincoln expands west, it's taking longer to get to you."
A couple of aldermen asked Heatherton questions. Marty Neitzel asked if he had a snowblower, and if he did, was he able to get out just using that?
Heatherton replied that he did use a snowblower but still had to do a couple of shovels of snow.
That snow was 10 1/2 inches, Jackson said.
The mayor said, "I think we did remarkably well." She thanked Jackson and his staff, saying they do much more than they are expected to do to help out. They clear the depot area so that when the train comes in people have somewhere to go, and the downtown sidewalks, even though that is not the city's responsibility. They try to do most of the traffic areas when they can, to avoid traffic accidents.
She and Aldermen Melody Anderson, Neitzel and Armbrust were also snowed in or stuck that day.
"Everybody was inconvenienced that day, and I do apologize," she said.
Heatherton was congenial, and his response brought chuckles when he said, "Well, for the record, I wish the state would shut down."
Alderman Benny Huskins said that he had asked Heatherton to come and talk to the council and said that he had other calls the past few years.
The mayor said that about the only way to change this is to raise taxes so you can have more staff and buy more plows. You also have to think about the investment you would be making for just a few months of the year.
Huskins suggested to do like the state of Illinois: hire part-time help for the winter.
Jonie Tibbs praised Jackson, saying, "We all know he works short, with probably the worst equipment, yet he is always a gentleman and a loving person, and still manages to get his job done."
[By JAN YOUNGQUIST]