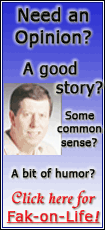 The Labor Department's weekly figures on unemployment claims, set to arrive an hour before the opening bell, are likely to give the market clues about unemployment levels -- and in turn, how comfortable consumers are likely to be about spending. There have been signs in recent months that consumers, whose ability to spend is critical for economic growth, are straining from a slowdown in the housing market, mounting debt loads and rising prices for fuel and food.
News of an unexpected rise in retail sales during January sent stocks sharply higher on Wednesday as investors grew more optimistic about consumer sentiment.
Investors are also eager for comments from Federal Reserve Chairman Ben Bernanke and Treasury Secretary Henry Paulson. The two are slated to testify before the Senate Banking Committee in the first hour of trading.
Dow Jones industrial average futures rose 16, or 0.13 percent, to 12,541. Standard & Poor's 500 index futures gained 2.90, or 0.21 percent, to 1,366.60, and Nasdaq 100 futures rose 6.75, or 0.37 percent, to 1,827.00. The moves come a day after the major indexes each rose more than 1 percent following a surprise increase in retail sales.
Bond prices rose. The yield on the benchmark 10-year Treasury note, which moves opposite its price, fell to 3.72 from 3.73 percent late Wednesday. The dollar was mixed against other major currencies, while gold prices rose.
Corporate news appeared to ease some of Wall Street's concerns about the debt markets. Bond insurer MBIA Inc. said Wednesday it raised $1.1 billion from the sale of a nearly 40 percent stake in the company. The move was aimed at avoiding a ratings downgrade that would deprive the company of its top rating for its financial strength. Such a downgrade could make it hard for the company to draw new business.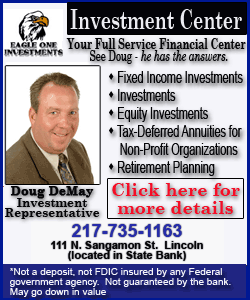 MBIA writes insurance policies that would repay bondholders should a bond issuer default. Concerns about the soundness of bonds and, in turn, the bond insurers have eroded Wall Street's confidence about the debt markets in recent months.

The Wall Street Journal reported Thursday that some banks are floating proposals before members of Congress that would have the federal government assume some of the risk from troubled loans.

In other corporate news, federal regulators sued Cephalon Inc., contending the biotechnology company illegally blocked the sale of low-cost generics to protect its biggest money making drug, Provigil. It is used to treat excessive sleepiness in patients with sleep apnea, narcolepsy, and shift-work sleep disorder.

Overseas, Japan's Nikkei stock average jumped 4.27 percent -- its biggest advance in nearly six years -- following strong economic growth figures and sizable gains on Wall Street on Wednesday. In morning trading, Britain's FTSE 100 rose 0.52 percent, Germany's DAX index rose 0.48 percent, and France's CAC-40 added 0.70 percent.

___

On the Net:

New York Stock Exchange: http://www.nyse.com/

Nasdaq Stock Market: http://www.nasdaq.com/

[Associated Press; By TIM PARADIS]

Copyright 2007 The Associated Press. All rights reserved. This material may not be published, broadcast, rewritten or redistributed.