Philippine President Said Target of Plot

Send a link to a friend
[February 14, 2008] MANILA, Philippines (AP) -- Authorities have uncovered alleged plots by al-Qaida-linked militants to assassinate the Philippine president and bomb foreign embassies, officials said Thursday.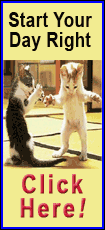 Military chief of staff Gen. Hermogenes Esperon said the assassination plot allegedly was hatched by the extremist Abu Sayyaf group and its Indonesia-based ally, Jemaah Islamiyah.
Brig. Gen. Romeo Prestoza, head of the Presidential Security Group said police uncovered the plot last week.
"It's not only the president who is the target, but also other people ... and embassies," he said without offering specifics.
The reports followed an announcement by security forces that they were going on high alert over an alleged communist rebel plan to infiltrate protests to demand Arroyo's resignation over corruption charges.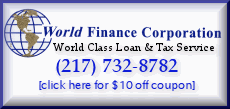 The officials did not specify when the attack was expected to occur. But Prestoza said Arroyo's attendance at an alumni homecoming of the Philippine Military Academy on Saturday in northern Baguio city has been canceled and the rest of her schedule was "under assessment."
A police counterterrorism officer said a captured member of the al-Qaida inked Abu Sayyaf told investigators late last year that his comrades, working with Jemaah Islamiyah and Manila-based Filipino Islamic converts, plotted a bomb attack in Baguio against unspecified targets that was believed to be scheduled for December.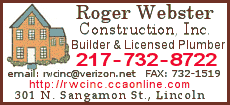 Philippine security officials speculated that the targets could include Arroyo, who did not spend Christmas Eve with her family in the cool mountain resort city as she had traditionally done in the past, or U.S. diplomats, who have a consulate there, said the officer, who spoke on condition of anonymity because he was not authorized to talk to the media.

The police officer, however, said investigators failed to find other evidence that would back up the Abu Sayyaf member's claim. No bomb attack occurred in Baguio in December.

The Abu Sayyaf and its allies have been blamed for numerous kidnappings, beheadings and bombings, including a blast that triggered a fire that killed 116 people on a ferry in Manila Bay in February 2004.

Meanwhile, opposition leaders dismissed the military's announcement of heightened alert as a ploy to discourage crowds from joining a protest rally Friday in Manila's financial district, Makati, to demand the resignation of Arroyo and other officials.

[Associated Press; By OLIVER TEVES]

Copyright 2007 The Associated Press. All rights reserved. This material may not be published, broadcast, rewritten or redistributed.