Join the Army, Buy a House?

Send a link to a friend
[February 14, 2008] ALBANY, N.Y. (AP) -- How's this for a recruiting slogan? Join the Army, Buy a House. Faced with the challenge of expanding the U.S. Army in wartime, the military is testing an incentive program that pays enlistees up to $40,000 toward a home or a startup business after their commitment. The Army Advantage Fund program is being tested here and four other areas -- Montgomery, Ala., Cleveland, Seattle and San Antonio -- for the next six to nine months.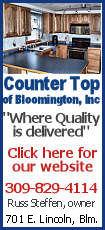 Lt. Gen. Benjamin Freakley, who was in Albany Wednesday promoting the pilot program, said it will help the Army compete for high school graduates and recognize soldiers in a time of conflict.
"The Army Advantage Fund will ensure that the quality of life of our soldiers and their families equals the substantial quality of service that they give to the nation," said Freakley, who is responsible for recruiting.
Under the program begun Feb. 4, enlistees who commit to five years of active service are eligible for $40,000, while reservists can receive $20,000 for five years. Lesser cash incentives are being offered for three- and four-year enlistments.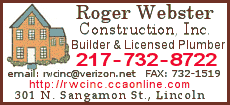 The premium is being rolled out as recruiters face challenges attracting enlistees during the war in Iraq. While the Army met its goal of recruiting 80,000 new soldiers in the last fiscal year, officials have acknowledged they face challenges trying to increase active-duty Army, National Guard and Reserve rosters by 74,000 within the next four years.
The Army is already moving ahead with enticements like accredited college hours for training programs so soldiers can earn associate's or bachelor's degrees.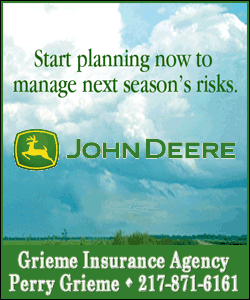 Freakley said the Army needs to be creative to compete with businesses and schools for high school graduates and that providing money for housing or entrepreneurship scored high with focus groups. He declined to provide a cost estimate for the pilot program, which will be evaluated later this year to determine whether it will be rolled out nationwide.

On hand for Freakley's luncheon speech to local leaders were two new recruits who are in line for the money. Armando Rodriguez, of Springfield, Mass., said he would have signed up anyway. But the 22-year-old recruit said he and his wife could use the $40,000 toward a house when they settle to raise a family after his service.

"It's definitely going to make our lives a lot better," Rodriguez said, "instead of living from paycheck to paycheck."

Freakley likened the pilot program to the GI Bill of Rights, which has helped veterans pay for higher education since the end of World War II.

[Associated Press; By MICHAEL HILL]

Copyright 2007 The Associated Press. All rights reserved. This material may not be published, broadcast, rewritten or redistributed.