State Continues Assistance to Southern Illinois After Ice Storm
Residents Without Power Sheltered at State Facilities

Send a link to a friend
[February 14, 2008] SPRINGFIELD -- Most state agency facilities in southern Illinois were operational and serving the public Wednesday, a day after an ice storm knocked out power to thousands of homes and businesses. Late Tuesday, nearly 30 state facilities were without power and it was unknown if they would be able to open for business Wednesday morning.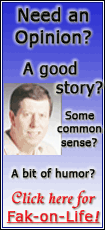 The State Emergency Operations Center in Springfield remained operational Wednesday as the state continued to coordinate with local emergency management officials in southern Illinois to determine if they needed state assistance to deal with effects of the ice storm. Gov. Rod R. Blagojevich activated the center on Tuesday to handle requests for assistance. So far, the state has provided generators, pumps, cots and personnel in response to local requests.

The Illinois Department of Human Servicesí Choate Mental Health Center in Anna is serving as a shelter for local residents and special-needs people. The facility has been able to provide continuous electrical service, since it generates its own power. Seven people from the area spent last night at Choate, while seven mental health clients and two staff members from Union County Counseling Service were housed overnight. In addition, nine developmentally disabled people and two staff members from a central integrated living center sought shelter at the facility. It is anticipated that more area residents will come to the temporary shelter until power is restored in the area.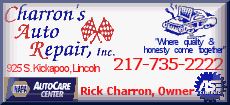 Of the southern Illinois state facilities that had been without power on Tuesday, the following agencies were operational Wednesday:
Illinois Department of Employment Security

Illinois Department of Children and Family Services

Illinois Department of Healthcare and Family Services

Illinois Department of Human Services Division of Rehabilitation Services offices

Illinois Department of Central Management Services

Illinois Department of Public Health laboratory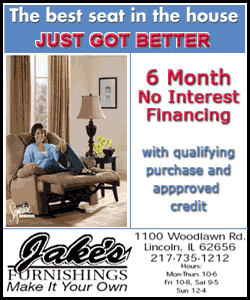 Offices closed Wednesday due to ice storm-related problems included Illinois Department of Human Services Family Community Resource Centers in the following counties: Alexander, Pulaski, Massac, Pope, Johnson, Union, Jackson, Williamson, Saline and Gallatin.
Several state parks throughout southern Illinois are currently closed due to ice- and snow-covered roads, fallen trees and limbs, and power outages. Closed parks include:
Cache River, Johnson County (Wetland Center is open.)

Cave in Rock, Hardin County

Dixon Springs and Golconda Marina, Pope County

Ferne Clyffe, Johnson County

Giant City, Jackson and Union counties (Visitor center opened Wednesday afternoon with limited services.)

Horseshoe Lake, Alexander County

Lake Murphysboro, Jackson County

Mermet Lake, Massac County

Glen O. Jones Lake, Saline County

Trail of Tears, Union County

Tunnel Hill Bike Trail, Johnson County (Office open but trail is closed.)

Union County Refuge, Union County
[Text from file received from the Illinois Office of Communication and Information]