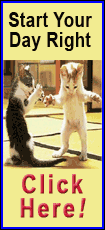 The cities, many already cash-strapped, are trying to buy more supplies or make do with what's left by mixing salt with sand or selectively salting high-traffic intersections.
The nation spends billions a year to clear roads during the winter, said Dick Hanneman, president of the Salt Institute, a trade association. Snow removal is the largest single expenditure in communities' public works budgets, surpassing road construction and bridge maintenance, which are often supplemented by federal and state dollars, he said.
More important than the amount of snow is how often it falls, because of a desire to put down salt no matter how much drops, said Hanneman, who is also on the winter maintenance committee for the Transportation Research Board, an arm of the National Academies of Science.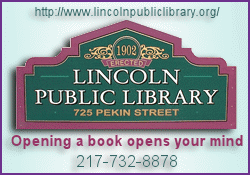 Communities typically buy thousands of tons of salt well before winter, when it is less expensive and easier to transport. In 2006, the nation spent some $307.8 million on about 12 million tons of highway salt, according to the latest figures available from the Salt Institute.
But even with careful planning, many areas come up short during long, snowy winters, Hanneman said.
"There's a lot of anxiety out there, a lot of people who are way behind schedule, using more salt than they contracted for for the whole winter," he said.
Most situations aren't dire yet, he said, because places often find salt before the next storm hits.
That's what happened in Davenport, Iowa, which earlier this week had only the salt on its trucks, public works director Dee Bruemmer said.
Davenport started the winter with 9,000 tons of salt and has used 14,000 tons so far. The city ordered an additional 1,800 tons, which cost between $90 and $125 a ton, as much as triple the cost of earlier orders, she said.
Orders started arriving Tuesday. Still, Bruemmer said she's never been this worried about salt in her 15 years as public works director.
"We're not producing the kind of effect that we'd like to and that's disappointing for us," she said. "We've never not met our goal of having all the streets cleared and that's a hard thing for us."
It's also expensive. The city set aside $580,000 for snow removal this winter. Bruemmer figures it'll cost about $1.3 million.
Some officials tried to get ahead of the salt crunch earlier this winter.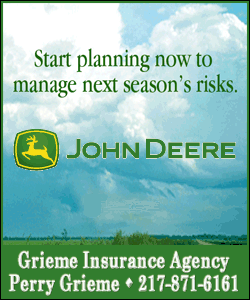 Bill Kappel, public works director for the Milwaukee suburb of Wauwatosa, knew something was wrong in December. The city started the winter with about 5,200 tons of salt, and in that month alone, crews were dispatched 15 times to salt or plow.

"I went to my council and said, Hey, we're not two-thirds of the way through the winter, but we're two-thirds of the way through the salt,'" Kappel said.

The council let him buy nearly 1,100 additional tons for about $34,140. The budget for snow removal -- including supplies, equipment and overtime -- is $892,000, which Kappel figures will easily be spent this year.

Still, he thinks Wauwatosa's 160 miles of roadways will be fine as long as crews keep plowing and salting only major roadways and intersections. They have 1,600 tons left.

In Maine, the city of Augusta was running so low that the state had to provide more to last a recent stormy weekend, said Mark Latti, a spokesman for the state's department of transportation.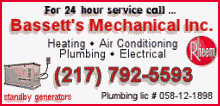 The state saw four storms in five days and by Sunday, crews started worrying about supplies, he said.

"Not only are we using up a lot but getting supplies to the region is also hard," Latti said.

Madison, Wis., this week set a record for the most snowfall in a single season -- more than 77 inches, breaking the previous record of 76.6 inches in 1978-79.

It typically plans for five citywide plowings a year but has done 12 so far. Each costs $300,000, pushing the city over budget, city spokesman George Twigg said.

Officials will have to tap a rainy-day fund, he said.

[Associated Press; By EMILY FREDRIX]

Copyright 2007 The Associated Press. All rights reserved. This material may not be published, broadcast, rewritten or redistributed.