Monticello's Allerton Estate, Short-Line Railroads Featured in Latest Issue of Historic Illinois

Send a link to a friend
[February 16, 2008] SPRINGFIELD -- The Robert Allerton Estate near Monticello and short-line railroads in Illinois are featured in the latest issue of Historic Illinois, a publication of the Illinois Historic Preservation Agency.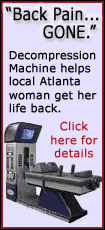 The Robert Allerton Estate near Monticello in Piatt County is a visual arts feast for visitors. The property is beautified with a Georgian Revival-style manor house, amply landscaped gardens and a lavish collection of sculpture. All of this was done at the behest of Robert Allerton, whose appreciation for fine art led him to create this unlikely prairie paradise amidst an ocean of cornfields.

Allerton bequeathed the estate to the University of Illinois, which maintains the house and grounds, and the park is open to the public. The property was listed in the National Register of Historic Places last year.

The article was written by Cynthia A. Fuener, IHPA publications editor.

* * *

The importance of the railroad to the settlement of Illinois has been amply chronicled in numerous books and publications. Lesser known, though, are the short-line railroads that played an integral role in the development of the state, often competing against big-business railroads.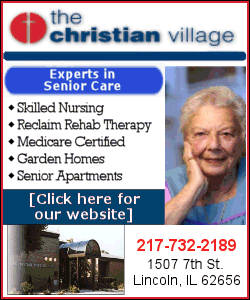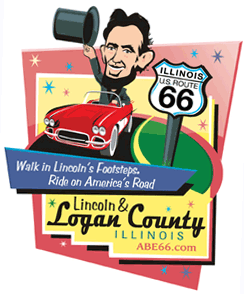 Although small in comparison to the mainline railroads, short-line trackage represented more than 50 percent of all rail lines built by 1900. Although the short lines fell on hard times during much of the 20th century, they have enjoyed a resurgence recently, and during 2002 one of every four cars moved on the nation's railways originated from or was destined for a short line.
The article, written by Illinois railway history expert Stanley Changnon, mentions such Illinois short lines as the Kankakee, Beaverville & Southern; Keokuk Junction; Havana, Rantoul & Eastern; Chicago, Illinois & Midland; Galesburg & Great Eastern; Chicago, Springfield & St. Louis; Rock Island Southern; Jacksonville & Havana; and Litchfield & Madison.
* * *
Historic Illinois is a bimonthly IHPA publication that features historically significant sites in Illinois. Subscriptions are $10 per year, which includes six issues of Historic Illinois and a full-color Historic Illinois calendar. For more information, call 217-524-6045, visit www.illinois-history.gov, or write to Historic Illinois, Illinois Historic Preservation Agency, 1 Old State Capitol Plaza, Springfield, IL 62701-1507.
[Text from Illinois Historic Preservation Agency news release received from the Illinois Office of Communication and Information]