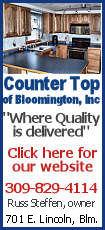 Disappointing data on manufacturing, consumer confidence and import prices reminded investors on Friday that the economy is struggling. As a result, a week that began with a rally closed on a subdued note.
A New York Federal Reserve survey on regional manufacturing indicated that conditions have deteriorated this month, while the preliminary Reuters/University of Michigan survey on consumer sentiment for February showed a marked decline from the prior month. A Labor Department report found that import prices have jumped amid higher oil prices.
Friday's market declines, while not severe, occurred a day after investors' revealed their skittishness about the economy and sent stocks down more than 1 percent. The pullback, which came after strong gains earlier in the week, followed somewhat downcast remarks about the economy from Federal Reserve Chairman Ben Bernanke.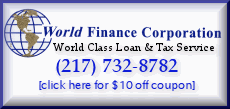 With stock markets closed Monday for the Presidents Day holiday and fresh economic concerns, investors appeared uninterested in making any sizable moves.
"The fear factor still sits in the minds of investors," said Bill Schultz, chief investment officer at McQueen, Ball & Associates in Bethlehem, Pa. "We just can't get over that hurdle."
The Dow Jones industrial average fell 28.77, or 0.23 percent, to 12,348.21. The blue-chip index ended the week with a gain of 1.36 percent.
Broader stock indicators were mixed. The Standard & Poor's 500 index edged up 1.13, or 0.08 percent, to 1,349.99 to finish the week with a 1.40 percent gain. The technology-heavy Nasdaq composite index fell 10.74, or 0.46 percent, to 2,321.80 to close the week with an advance of 0.74 percent.
Government bond prices rose. The yield on the benchmark 10-year Treasury note, which moves opposite its price, fell to 3.77 percent from 3.82 percent late Thursday. The dollar was mixed against other major currencies, while gold prices fell.
Light, sweet crude oil edged up 4 cents to settle at $95.50 a barrel on the New York Mercantile Exchange.
Not all economic findings that arrived Friday portended further weakness but, over all, investors seemed unimpressed. The nation's central bank said that industrial output showed a modest increase last month, as expected, largely because of strength from utilities.
But investors remain worried that consumers who are uneasy will be reluctant to open their wallets - an alarming prospect as consumer spending accounts for more than two-thirds of economic activity.