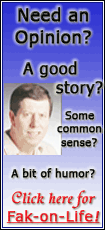 The 911 calls started flooding in last May. The caller responded to emergency operators with bodily noises, muttering and pressing beep tones.
John Triplette was arrested Wednesday night for investigation of abusing the 911 emergency line, a misdemeanor.
Hayward officials say the 45-year-old man "completely overwhelmed our system" and delayed helping others with real emergencies.
The CHP communication center in Vallejo started getting bogus 911 calls last May, then the Hayward center began getting the calls in January.
---
Information from: San Francisco Chronicle, http://www.sfgate.com/chronicle