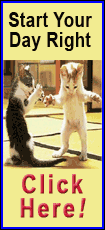 She said Obama, her Democratic foe, has run an "extraordinary campaign," and called McCain, the likely Republican nominee, "a man of great heroism."
But she said McCain represents "more of the same" in Iraq, and she cast Obama as an obstacle to universal health care. She also unveiled a tough new ad against Obama, accusing him of dodging debates.
Her remarks came on a day when she characterized herself as the "candidate of, from and for the middle class of America" and endeavored to keep her Democratic coalition in Ohio intact against a hard-charging Obama.
Obama's brochures to voters, she said, "sound like they've been written by the health insurance industry and the Republicans, talking about how we can't possibly get to universal health care."
"My opponent has given up the fight before we've ever started," she told a gathering of Democrats at a party fundraiser outside Akron.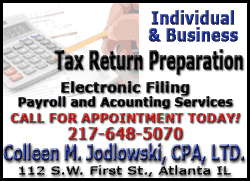 Clinton has relied on working-class Democrats for much of her support in six weeks of presidential primary contests across the country and is counting on them even as Obama racks up important union endorsements.
The former first lady and New York senator is running a three-pronged strategy as she heads into the high-stakes March 4 primaries in Ohio and Texas. She is honing a tough new populist message, she is sharpening her criticism of Obama and she is presenting herself as the candidate who is better schooled in the intricacies of government policy.
"I've never seen a candidate so wealthy in information," Martha Hanon, a retired teacher, gushed to Clinton during a discussion Friday of economic issues in a packed chili restaurant here.
Clinton did show off her grasp of details, easily reciting facts and figures on subjects from foreclosure to foster care. The occasion was a round-table session designed to feature Clinton's proposal to address credit card abuses, but the discussion strayed to a variety of economic issues.
Throughout the day, Clinton demonstrated her new approach and easily slipped from policy to combat.
"We're going to end every single tax break that still exists in the federal tax code that gives one penny of your money to anybody who exports a job. Those days are done," she said, her voice rising. "It is wrong that an investment money manager in Wall Street making $50 million a year gets a lower tax rate than a teacher, a nurse, a truck driver, and autoworker making $50,000 a year."
"You know sometimes I hear people saying on TV or I read in the papers: 'Look she gets so intense, she gets all upset.' Well, you're right, I am upset!"
Later, at a packed high school gym outside Cleveland she repeated what is becoming her standard anti-Obama line.
"There is a big difference between speeches and solutions, between talk and action," she said. "I just believe that if you were hiring a president I would be the one you would hire for the job."