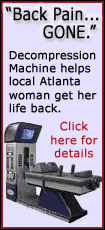 North Korean officials also said they slowed the removal of fuel rods from the country's Yongbyon reactor because the United States and other nations have fallen behind in supplying aid under an Oct. 3 disarmament pact, said Siegfried Hecker, a Stanford University physicist, and Joel Wit, a former State Department expert on the North.
Hecker and Wit said they visited Yongbon and met with top foreign affairs officials and those in charge of the nuclear program but declined to disclose their names. Also traveling with them was Keith Luce, a staff member for Sen. Richard Lugar, an Indiana Republic.
The October deal calls for the North to disable its nuclear facilities and fully declare its nuclear programs in exchange for energy aid and political concessions, including removal from the U.S. terrorism list by the end of 2007.
"To them, the most significant hurdle was ... the lack of the delivery of fuel oil and the lack of any motion in removal from the states sponsoring terrorism list and the Trading with the Enemy Act," Hecker said in Beijing. "They said until that is done, they will not be able to produce what (U.S. nuclear envoy) Ambassador (Christopher) Hill calls a `complete and correct' declaration."
Hecker and Wit's account suggested North Korean officials were confirming U.S. claims that they have failed to provide the accounting of nuclear programs required by the October deal.
North Korean officials had rejected earlier U.S. criticism, saying they provided a full nuclear declaration.
At Yongbyon, officials said they were removing 30 fuel rods per day from the reactor, below the maximum safe rate of 80, according to Hecker. He said they told him they have removed 1,440 of approximately 8,000 rods in the reactor.
"They claim that the other five parties have fallen behind in meeting their obligations," Hecker said, referring to the United States and four other countries involved in nuclear talks with the North.
"They are not prepared to provide a complete list (of nuclear programs) until the other parties meet their obligations under the Oct. 3 agreement," he said.