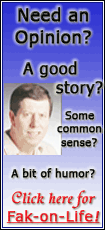 Strong thunderstorms were likely in the morning in the southern Plains, but their intensity was expected to grow as the day progresses. Snow was forecast for New Mexico and Arizona.
Elsewhere, skies were forecast to clear and temperatures plunge in the Northeast, which was expected to stay dry.
Temperatures were projected to rise in the West. They were also expected to creep upward in the northern Plains as cold air that sat over the region moves into the Northeast.
Temperatures in the Lower 48 states Friday ranged from a low of minus 32 degrees at Bigfork, Minn., to a high of 88 degrees at Laredo, Texas.