Payment Reform in Farm Bill is an Illusion -- Center for Rural Affairs
By Elisha Greeley Smith

Send a link to a friend
[February 21, 2008] Both the Senate and House farm bills would continue to subsidize the destruction of family farming and undermine the agricultural communities of rural America.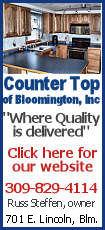 A recent Center for Rural Affairs report reveals that so-called payment limitation reform provisions in the House and Senate farm bills would do little to reduce direct payments to the nation's largest farms. We found only five farmers in seven states who would be affected by the payment limit provisions of the Senate farm bill and none under the House farm bill. However, we found 73 mega-farms in those states that would see an increase in their payments.

The Senate and House provisions that are purported to deny payments to the wealthiest landowners are just as laughable. The loopholes in the income limits are big enough to drive a combine through. For example, Nancy Pelosi (the 13th-richest member of Congress) would still qualify for farm payments under the House and Senate farm bills because most of her family's income is in her husband's name. And 40 percent of wealthy landowners could simply switch from crop share arrangements to cash rents and collect farm payments through higher cash rents.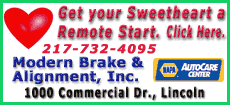 No farm bill that undermines family farming is worthy of passage. We can do better than this.
A true reform proposal put forth by Sen. Byron Dorgan, D-N.D., and Sen. Charles Grassley, R-Iowa, would close payment limitation loopholes and strengthen family farms and rural communities. Their proposal deserves our support.
[Text from file received from Elisha Smith, Center for Rural Affairs]
Click here to respond to the editor about this article.