The percentage is small because most strokes occur in older people. But the sudden spike in middle age and the reasons behind it are ominous, doctors said in research presented Wednesday at a medical conference.
It happened even though more women in the recent survey were on medicines to control their cholesterol and blood pressure -- steps that lower the risk of stroke.
Women's waistlines are nearly two inches bigger than they were a decade earlier, and that bulge corresponds with the increase in strokes, researchers said.
In addition, women's average body mass index, a commonly used measure of obesity, rose from 27 in the earlier survey to 29. They also had higher blood sugar levels.
No other traditional risk factors like smoking, heart disease or diabetes changed enough between the two surveys to account for the increase in strokes.
In a "pre-stroke population" of middle-age women, a tripling of cases is "an alarming increase," said Dr. Ralph Sacco, neurology chief at the University of Miami Miller School of Medicine.
The study was led by Dr. Amytis Towfighi, a neurology specialist at the University of Southern California in Los Angeles, and presented at the International Stroke Conference in New Orleans.
She used the National Health and Nutrition Surveys, a federally funded project that gives periodic health checkups and questionnaires to a wide sample of Americans. Participants are routinely asked whether a doctor had ever told them they had had a stroke, and about 5,000 middle-aged people answered that question in each survey.
Researchers saw that the stroke rate had spiked in middle-aged women but stayed about the same -- around 1 percent -- in middle-aged men. So they looked deeper at the responses to see if they could learn why.
Belly fat stood out, Towfighi said. The portion of women with abdominal obesity rose from 47 percent in the earlier survey to 59 percent in the recent one. The change in men was smaller, and previous studies have shown that "abdominal obesity is a stronger risk factor for women than men," she said.
Men traditionally have had a greater risk of stroke than women, and "women start catching up to men five or 10 years after menopause," said Dr. Philip Gorelick, neurology chief at the University of Illinois in Chicago and chairman of the stroke conference.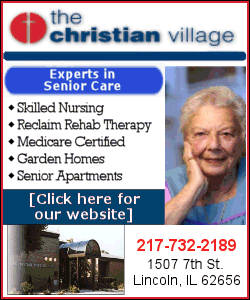 The new research means "we need to redefine our textbooks about stroke in women," because they may now be more at risk in middle age than men.
Obesity "sets the stage for all the other risk factors to come in" like diabetes and heart disease, Gorelick added.
In other news at the conference, two studies found that stroke patients were more likely to die if they went to hospitals on nights or weekends, echoing other recent studies that found similar risks for heart attack and surgery patients.
Michigan State University doctors analyzed 222,500 stroke cases at more than 850 hospitals participating in an American Heart Association quality improvement program from 2003 to 2007.
In-hospital deaths were about 6 percent for those who arrived during normal business hours and had strokes caused by a clot, compared with 5 percent of those who entered the hospital after-hours. Deaths were 27 percent for off-hour strokes caused by bleeding in the brain versus 24 percent during normal hours.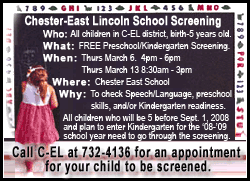 A second study of 2.4 million stroke patients in California found death rates of 10 percent on weekends and nights versus 8 percent during weekdays.
Despite the poorer outcomes, doctors said no one should ever delay getting help, since any delay raises the risk of death. The best treatments can only be given in the first few hours after symptoms appear.
___
On the Net:
Stroke conference: http://www.strokeassociation.org/
Body Mass Index calculator:
http://www.cdc.gov/nccdphp/dnpa/bmi/
adult_BMI/english_bmi_calculator/
bmi_calculator.htm
[Associated Press; By MARILYNN MARCHIONE]
Copyright 2008 The Associated Press. All rights reserved. This material may not be published, broadcast, rewritten or redistributed.