Our goal is to finish the Downey Building project this year. To do so involves finishing construction of a two-story, 40-foot-long addition to the rear of the Downey Building, along with the renovation of the building's interior. When Phase II is completed, the Atlanta Museum will move from its current location in the basement of the Atlanta Library. This will double the space available for library needs, plus provide new storage and exhibit areas for the museum.

In addition, the Palms Grill Cafe, which originally opened in the Downey Building in 1934, will be restored, and rental income from its operation will be used to help support the museum.
In order to meet that goal, we need to raise $100,000 over the next several months to match the Illinois Bureau of Tourism grant. For each dollar we raise, the state of Illinois will give us a dollar, up to a maximum of $100,000. Would you please help us match this tourism grant and help provide our Atlanta community with:
Access to more library books, resource materials, computers and community programs.

An improved Atlanta Museum, with the room it needs to preserve and exhibit its collections.

A revived and restored Palms Grill Cafe, a part of Atlanta's Route 66 heritage that will help keep the museum operating.
Both monetary and "in-kind" donations will be accepted. Checks should be made payable to "The Friends of the Atlanta Library and Museum" and mailed to P.O. Box 166, Atlanta, IL 61723.
In-kind donations could include any and everything from building materials to help complete interior renovation work (such as paint, drywall and flooring material) to items needed to operate the museum and cafe once the interior renovation work is completed. They include metal shelving, office furniture, library tables, chairs, file cabinets, used restaurant equipment, etc.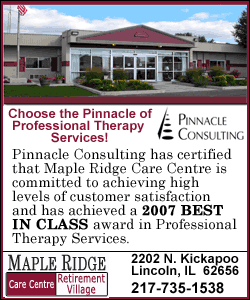 These fine individuals, businesses and organizations are already involved. It would be our distinct pleasure to add your name to this list.
Atlanta High School Alumni Association Members

Wesley Goodin Estate

Eaton Corporation

Atlanta Women's Club

Citizens of the Atlanta Public Library District

Wilsonart Corporation

Empire West Inc.

Illinois Bureau of Tourism

National Parks Service

Illinois Landmarks Preservation Council

Logan County Board

Illinois Prairie Community Foundation

Caterpillar Foundation

Eli Lilly Foundation

Johnson Lumber

Country Aire Restaurant

Universal Lighting

Atlanta Rotary Club
[Text from file received]