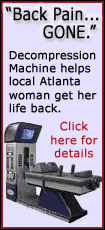 "If they hadn't already tried to make a name for themselves, then they don't deserve to be in (the) competition," said judge Paula Abdul, defending the contestants' real-world experience.
Abdul added that Kelly Clarkson had pursued a recording career before her "Idol" win.
Now for the losers: Garrett Haley, Amy Davis, Joanne Borgella and Colton Berry were eliminated by viewers getting their first chance to vote in the top-rated talent contest's seventh season.
Haley, who sang "Breaking Up is Hard to Do," was the first one booted. Simon Cowell said Tuesday that the Elida, Ohio, resident looked like he had been locked in his bedroom for a month and needed some fresh air.
"I haven't gone tanning, so I'm being myself," the 17-year-old said before exiting the stage.
Abdul told the telegenic Davis, 25, from Lowell, Ind., that she needed more experience. "You're a beautiful, talented girl," she reassured.
Borgella, a 25-year-old plus-size model from Hoboken, N.J., failed to impress Cowell with her somewhat shrill rendition of "I Say a Little Prayer."
"It was a horrible song choice, and it wasn't a great performance," the acerbic judge said.