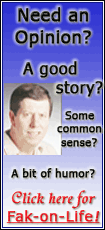 Coming off a horrendous season where she could've left her hands in her pockets, no one is blaming Wie for showing some enthusiasm and smiling again.
Wie got off to a promising start in her first tournament round of the year, shooting a 3-under 69 in the Fields Open, and hopes to carry the momentum into Friday's second round, and beyond.
"Felt good to be back into it," she said. "It felt good to make positive shots and make positive putts and to have that feeling where you're going under par and you're going low and you can produce any kind of shot you want."
Showing virtually no signs of the wrist injuries that plagued her last year, Wie broke 70 for the first time since the Evian Ladies Masters in July 2006, a tournament where she tied for second and earned her largest LPGA Tour check.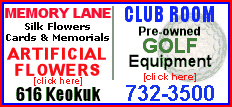 "This round is definitely a confidence booster, and hopefully over the next few days, it'll just get better and better," Wie said.
First-time caddie Tim Vickers, who was sweating more than Wie, was on the bag. Wie said they were a "good team."
It was a new start, new caddie and new frame of mind for Wie.
She has repeated her strategies, or catch phrases, that she plans to live by this year. They include: Having nothing to prove to anyone. Enjoying life. Forgetting about last year. Not getting ahead of herself. And the one she's repeating over and over, "stay in the present."
"I feel like I accomplished that goal today," she said.
Jeong Jang, the 2005 Women's British Open champion, opened with an 8-under 64, making nine birdies in a spectacular 16-hole stretch. Paula Creamer shot a 66, birdieing the last three holes for a 5-under 31 on the back nine.
Annika Sorenstam, trying to complete a Hawaiian sweep after winning at the season-opening SBS Open at Turtle Bay for her 70th LPGA Tour title, opened with a 70.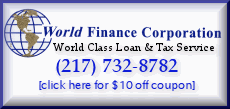 The wide-open layout at Ko Olina was defenseless for most of the day, perfect for Wie to start the year.
The 18-year-old Wie looked relaxed and seemed to gain more confidence with each shot, playing on her home island of Oahu in front of a familiar gallery that ballooned as she moved up the leaderboard. She demonstrated a solid short game and seem a little hesitant off the tees early, especially with the driver.
She used her driver just twice on her front side, on the par 5s. She pulled it out five times on the back nine.
"This round is definitely a confidence booster, and hopefully over the next few days it'll just get better and better," she said.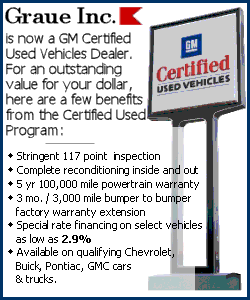 The crowd cheered every birdie and offered encouraging words at every hole. She was followed by her entourage that included her enthusiastic parents, swing coach David Leadbetter and two handlers from the William Morris Agency, including Matthew Shin, a former Stanford golfer and the newest addition to Team Wie.
Before the tournament, Leadbetter said Wie was noticeably healthier, stronger and swinging better.
"You design a swing around a body type. Unfortunately, when that body is not there, the swing doesn't work," he said. "That's what really happened last year."
Wie, a Stanford freshman, was in the first group off the 10th tee and made her move after the turn. She birdied four of five holes to take the early lead at 4 under.
Wie got into a little trouble in the sand late, finishing bogey-par-birdie-bogey.
Jang dropped almost everything she touched. She put on a clinic with her wedges, which set up a string of four 1-foot birdies in the middle of the round.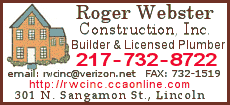 The 27-year-old South Korean caught Creamer with a 1-foot birdie putt on the par-5 fifth and cruised right past her. Jang hit a 7-iron to 10 feet on No. 6 and hit the same club off the tee on the par-3 eighth to set up a 15-foot birdie putt.
She's coming off a strong year, surpassing $1 million in earnings, despite failing to win for the first time in three years. She had nine top-10 finishes to finish seventh on the money list and lost in a playoff to Natalie Gulbis in the Evian Masters.
Both of Wie's wrists were injured last year but she kept playing, and struggling. She made only three cuts. In nine starts, she withdrew twice and only broke par twice in 19 rounds against women.
Wie has played well at Ko Olina, missing a playoff by a shot in the inaugural event in 2006.
She is starting the season against the women for the first time in five years. She previously opened at the PGA Tour's Sony Open where she nearly made the cut as a 14-year-old when she shot a 68. She didn't play Waialae this year.
[Associated Press; By JAYMES SONG]
Copyright 2008 The Associated Press. All rights reserved. This material may not be published, broadcast, rewritten or redistributed.