IDNR Urges Illinois Snowmobile Operators to Enjoy Recent Snowfall Safely
Snowmobile Fatalities in Illinois Up Significantly From Last Year

Send a link to a friend
[February 22, 2008] SPRINGFIELD -- The Illinois Department of Natural Resources is urging snowmobile enthusiasts to use caution while snow cover remains. Snowmobiling fatalities have increased significantly this winter, in part because snowmobile operators have taken advantage of the number of recent snow events and opportunities there have been to ride snowmobiles.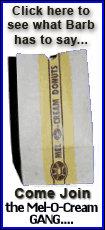 Above average snowfall this season has resulted in increased snowmobile activity, especially in northern Illinois. As of Feb. 7, there were 27 reported snowmobile accidents in Illinois during the 2007-2008 season, resulting in eight fatalities. Seven of the 27 reported accidents have been documented to have had alcohol as being a factor, though some investigations are still pending.

Considerable snowfall near the end of the 2006-2007 snowmobile season resulted in increased activity and an increased number of accidents. Last year, three of the 19 reported snowmobile accidents resulted in fatalities.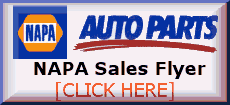 "Recent snow events throughout the state have created more opportunities for people to use their snowmobiles in Illinois," said IDNR Acting Director Sam Flood. "While snowmobiling can be an enjoyable activity, it can also be a deadly one if the wrong decisions are made."
In most instances, being alert, knowing the trail and traveling at a reasonable rate of speed for trail conditions can prevent most accidents. In North America, more than 50 percent of snowmobile fatalities involve intoxicated operators.
While the Department of Natural Resources encourages everyone to take a snowmobile safety class, state law requires that people at least 12 years of age and less than 16 years must have in their possession a valid Snowmobile Safety Education Certificate of Competency issued by the department in order to operate a snowmobile alone.
Current snowmobile safety education courses require students to attend an eight-hour class where certified instructors teach basic safety principles, maintenance, operation, winter survival, regulations and a proper attitude of respect for the student's fellow person and the environment.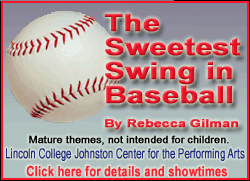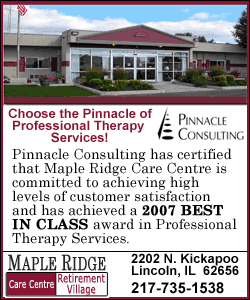 Basic safety tips for safe snowmobiling:
Never ride impaired.

Know your equipment and make sure the equipment is in proper working order.

Wear sensible, protective clothing designed for snowmobiling, like a full-size helmet, goggles or face shield to prevent injuries from twigs, stones, ice chips and flying debris.

Avoid wearing long scarves. They may get caught in moving parts of the snowmobile.

Know the terrain you are going to ride. If the route is unfamiliar to you, ask someone who has traveled over it before. Be aware of trails or portions of trails that may be closed.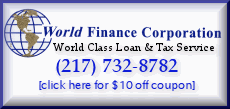 Drowning is one cause of snowmobile fatalities. When not familiar with the thickness of the ice or water currents, avoid those areas.

Know the weather forecast and especially the ice and snow conditions in the area.

Always use the buddy system. Never ride alone or unaccompanied.
For more snowmobile safety information, see www.dnr.state.il.us/safety/snowmobile.htm.
Reminder to riders and hikers: A minimum of 4 inches of snow cover must be present for snowmobile use on state-managed property. Please call ahead to site offices to get the latest snow conditions and trail closures at individual sites. Ignoring trail closures can result in a minimum $75 fine and possible arrest. For a list of site offices, visit www.dnr.state.il.us.
[Text from Illinois Department of Natural Resources news release received from the Illinois Office of Communication and Information]