Looking for Lincoln Coalition Names Executive Director

Send a link to a friend
[February 23, 2008] SPRINGFIELD -- The Looking for Lincoln Heritage Coalition has named Hal Smith, a native of Springfield, to head the economic development and tourism organization. Smith has an extensive background in marketing, communications, media and governmental affairs in both the public and private sectors. As executive director, he will be working with the associate director, Nicky Stratton, a veteran of local tourism efforts, who will continue managing the day-to-day affairs of the coalition.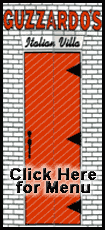 "I am excited to come back home to work on such an interesting historic economic development and tourism effort for Illinois," Smith said. "I know firsthand Lincoln is an international figure admired across the globe. This assignment represents a unique opportunity to build upon the coalition's efforts to develop and market Illinois' historic sites that are a part of the Lincoln legacy."

In his role as executive director of Looking for Lincoln, Smith will be working to expand the marketing, promotion and development efforts of the coalition, at a time when the responsibilities of the organization may be expanded, subject to pending federal designation as a National Heritage Area.

"Hal's experience and talents are extraordinary and match perfectly with the opportunities that lie ahead for our organization," said Tom Martin, board chairman. "He can help elevate and expand our efforts to market our region to visitors interested in the Lincoln legacy."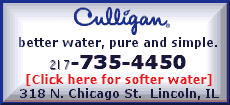 Smith was born and raised in Springfield, returned nine years ago from Atlanta, Ga., and continued his international marketing duties from here. From 1977 to 1985 he was a senior staff adviser to U.S. Sen. Charles H. Percy, responsible for major Illinois projects, including early development and funding of the Lincoln Home Historic Site, the Central Illinois Expressway and replacement of Lock and Dam 26 on the Mississippi River, among many others. Following his work in the Senate, he administered Illinois' Technology Commercialization Program and was deputy director for marketing at the Illinois Lottery.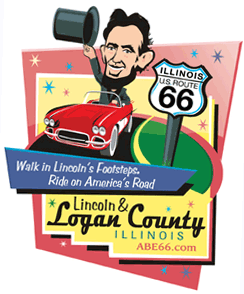 Since that time, Smith has worked in the private sector for and consulted with a variety of lottery, gaming and entertainment companies, including nearly 10 years working with Goodson Productions of Los Angeles, Calif. The Goodson family -- Mark and Jonathon Goodson -- created some of the most popular television game shows of all time, from the earliest days of television. Smith also helped pass legislation and start lotteries in Florida, Georgia, Tennessee, North Carolina and New Mexico, working all across America and globally, marketing lotteries and licensing television formats for domestic and foreign production.
The Looking for Lincoln Heritage Coalition, operated as a 501(c)(3) organization, is consortium of Illinois sites and communities that share the legacy of Abraham Lincoln. The goal of the organization is to interpret and market the sites in a way that creates the ultimate visitor experience and generates the economic benefits derived from increased tourism. The communities are linked to one another, as well as to the Abraham Lincoln Presidential Library and Museum, to provide both educational and cultural experiences for visitors.
[Text from Looking for Lincoln Heritage Coalition file received from Abraham Lincoln Tourism Bureau of Logan County]