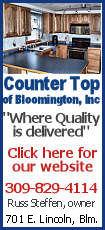 There is a fast-food restaurant in our town that is famous mostly for its chicken sandwiches. Maybe you've heard of it: Chick-fil-A. For you Northern readers: I'm not making that up.

Anyway, my husband loves those chicken sandwiches and will take every opportunity to go to Chick-fil-A. I, however, don't care for fried anything, much less a warmed-over fried chicken sandwich with precisely three similarly warmed-over pickle slices on it. Who eats pickles with fried chicken? That's just plain whack. Even my husband takes them off. The point is, it's a rare event for me to see the inside of a Chick-fil-A.

However, something in the cosmos must have shifted yesterday, because I found myself at Chick-fil-A not once, but three times in one day.

My husband and I like to have lunch together whenever we can, and it's become a joke between us that when I ask him where he wants to go for lunch, he'll answer "Chick-fil-A," and when he asks me, I'll say, "Anywhere but Chick-fil-A." It's standard practice. We both know the drill.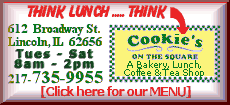 Yesterday, I happened to have my 9-year-old daughter with me, and she was moaning about how hungry she was. No, I wasn't starving the poor girl. I had just seen her scarf down a giant navel orange, two peanut butter cookies and a fruit roll-up less than an hour before. Trust me, she gets enough to eat. I think her stomach is simply forgetful.
I needed to use my cell phone to call my husband to invite him to lunch with us. I'm one of those people, however, who can't multitask while driving, so I pulled into the closest parking lot, which happened to be... you guessed it: Chick-fil-A.
I had no intention of staying there, of course; I was simply trying to determine where to meet my husband for lunch. As it happens, he couldn't come out to play, so my daughter and I were on our own.
She turned those big brown eyes on me and fairly wept when she asked, "Can we just stay here, Mom? I'm so hungryyyyyy!" As if she hadn't eaten in a week.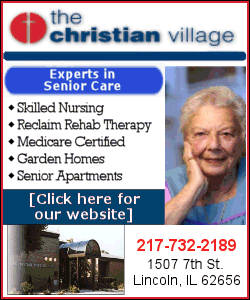 "You don't even like chicken sandwiches," I said.
"I know, but they have other stuff," she whined.
I faced my fate with resignation. We went in and found that the only two things we could stomach were the fruit cup and a brownie. Now before you condemn me for not choosing a healthier meal, let me just say that with the milk we ordered and the nuts on the brownie, we hit all four food groups. I'm not sure which food group the Mountain Dew was in, but we didn't need it. We had all four even without it.
I felt the guilt eating at me while I ate my fruit cup and brownie. We were eating at Chick-fil-A... without my husband. He's going to hate me.
I had already left the parking lot and was halfway home before I decided on a way to assuage my guilt. I went back to Chick-fil-A and ordered my husband's favorite value meal and delivered it to him. I felt a little better.
Later, my son informed me that he had gotten an award in school for being responsible. I'm not sure how that happened, but like I said, I think it was a cosmic event. Apparently the award came with a free ice cream cone from, yes... Chick-fil-A. I couldn't not take him, could I? We drove back to Chick-fil-A for a third time.
By this time, the manager thought I either really loved their chicken sandwiches or I was casing the joint. I assured him that neither was the case. I was simply forced to come to Chick-fil-A through circumstances beyond my control.
[By LAURA SNYDER]
You can reach the writer at lsnyder@lauraonlife.com. Or visit www.lauraonlife.com for more columns and info about her new book.
Editor's note: If you enjoy this feature, click here:
I'd like to read more Laura on Life.