Diligent Cop Spots Missing 'Ice'

Send a link to a friend
[January 10, 2008] GREEN BAY, Wis. (AP) -- A diligent policeman used patience and a midwinter thaw to find an engagement ring lost in a snowbank on New Year's Eve. Now Green Bay police are hunting for the rightful owner.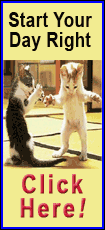 Lt. John Laux was making rounds Dec. 31 when he saw a woman with a flashlight in a parking lot, police said. She told him she had an argument with her fiance outside Getaway Bar & Grill and tossed the ring in the snow.
He helped her hunt for the missing "ice" before he was dispatched to another call.
But as temperatures warmed up in recent days, he periodically returned to look for the ring, and on Tuesday night, he saw something glistening in the snow.
It was the ring.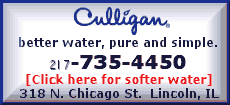 Police want the owner to call and claim it, said Lt. David Paral, the shift commander, Wednesday night.
"It's still down in evidence, I'm sure," he said.
Paral said he didn't know what the ring looked like, and police wouldn't give out that information anyway because it would be key to returning it to the right person.
"I don't know if there's one diamond, or two diamonds or what," he said.

Getaway owner Jason Charles said he talked to the officer Tuesday night and told him he doesn't know who lost the ring, but he has a customer in mind who might be the one.

"It's somebody who usually comes in for karaoke, so she'll probably be in this weekend," he said, adding he's sure the ring eventually would be returned.

Copyright 2007 The Associated Press. All rights reserved. This material may not be published, broadcast, rewritten or redistributed.