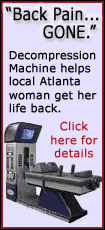 Real estate firm Jernhusen AB believes the system can provide about 15 percent of the heating needed for a 13-storey building being built next to the Central Station in the Swedish capital.
"It just came up at a coffee meeting last summer. Somebody suggested: why not do something with all this heat in the station?" project leader Karl Sundholm said.
About 250,000 people pass through the station every day, warming the air inside with their body heat.
Sundholm said the idea is to have large ventilators in the station suck in the warm air and use it to heat up water, which will then be shipped through pipes to the new office building.
The system will cost about 300,000 kronor (euro32,000; US$47,000) to install, he said.
"All that's needed is a few pumps and some pipes," he said, adding the station is already equipped with most of the required ventilator systems.
Copyright 2007 The Associated Press. All rights reserved. This material may not be published, broadcast, rewritten or redistributed.