"We have come to a crossroads in these four locations," said Patrick Forrey, president of the National Air Traffic Controllers Association. The four locations, among the most congested in the nation, now have a staffing emergency, Forrey said.
Forrey has said before that the Federal Aviation Administration is eroding the safety margin for air travelers, but he went further: "We have so few veteran controllers left that we cannot safely handle the volume of aircraft into these major areas during the busiest periods of the day.
"They are being asked to handle so much volume with so little rest and with fewer eyes and ears that they are fatigued, and when you are fatigued you make mistakes."
The FAA's chief operating officer Hank Krakowski acknowledged, "We do have a few facilities where we're tight" on staffing. But he emphasized that "nothing in our data shows any increase of errors where staffing or fatigue have been contributory. We do not believe we are running an unsafe system."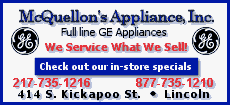 Krakowski said the agency is aggressively hiring new controllers and is pleased with their skills and progress in training. New controllers can take up to three years to become fully certified for all tasks at busy facilities. "Hiring will keep up with demands," he said.
FAA spokeswoman Laura Brown said fatal air accidents have declined to record low levels and said FAA measurements show reductions in serious errors.
The union estimated 500 veteran controllers will have retired during the first third of fiscal 2008, which started last Oct. 1. Last March, the FAA estimated 695 controllers would retire during all of fiscal 2008.
The union said 357 have already retired and the rest of the 500 had informed the union they intend to retire by Feb. 2.
Brown said the FAA is aware of 301 retirements so far this fiscal year. She said the agency had increased its estimate for retirements this fiscal year, but had not yet made the new estimate public.
In 2007, the FAA said 828 controllers retired, 28.8 percent more than the 643 it initially predicted. At the end of fiscal 2007, it had 14,874 controllers, but that included more than 3,000 still in training. Trainees operate some radar positions but are not qualified for all jobs.
Last spring, the National Transportation Safety Board recommended the FAA and the union work together to reduce controller fatigue. Forrey wrote the FAA offering to participate but said the union has only gotten a December briefing on the agency's work so far and has not been asked for its suggestions.
The FAA and union have a long-running dispute. In September, 2006, the FAA, having declared an impasse in contract negotiations, imposed its offer on the union. It cut starting pay for controllers 30 percent and imposed new work rules the agency said were needed to adjust staffing to reflect airline mergers and bankruptcies since the Sept. 11, 2001 terrorist attacks. Later, the agency targeted all 314 control facilities for cuts of controllers, ranging from 9 to 26 percent.
Forrey said the way to slow retirements would be to negotiate a new contract. Late last year, the House passed a bill reauthorizing the FAA that would force a reopening of negotiations. The Senate has yet to vote on its version, which does not go quite so far. The Bush administration opposes reopening the contract.
Here's how the union described problems in the four areas:

Chicago

This week, the Transportation Department inspector general opened an investigation of controller work conditions at O'Hare International Airport and FAA facilities in Elgin and Aurora. A Government Accountability Office study reported last month that O'Hare had the second-highest number of near-collisions on runways between 2001 and 2006.

The union said the probe was prompted in part by a Dec. 19 error involving a controller in training. A Southwest Airlines jet was on a collision course with a private King Air plane just north of Springfield, Ill. An electronic collision avoidance alarm sounded in the Southwest cockpit just as a veteran controller supervising the trainee ordered immediate descent, union spokesman Doug Church said. Nevertheless, the two aircraft came closer than safety regulations allow: within 3.1 miles of each other or just seconds from a collision.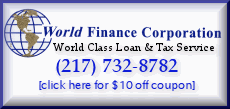 Southern California

The Terminal Radar Approach Control Center north of San Diego is the nation's busiest. It lost 40 percent of its fully certified controllers since 2004. Last year, this facility alone paid $2.8 million in overtime, compared to only $261,000 in 2004, the union said.

Last week, FAA managers slowed traffic into airports at Santa Ana, Long Beach and Ontario, Calif., and the union said an FAA document cited staffing as the cause.

New York

At Kennedy International tower, ground zero for concern about congestion in U.S. airspace, the number of fully trained controllers dropped 42 percent since 2001. Of the 22 remaining, one-third must retire during this calendar year and 12 could do so. During that period, daily operations rose from 1,000 to 1,400 last year.

The New York En Route Center on Long Island, which handles planes between airports, had a three-year high of 66 errors last year -- incidents where planes fly closer than they're supposed to. The union said 10 occurred during on-the-job training of a new controller.

Brown said an FAA study found no significant increase nationwide in the percentage of operational errors related to training.

Atlanta

At the nation's busiest airport, Hartsfield-Jackson Atlanta International, 52 percent of tower controllers regularly work six-day weeks, the GAO found. Brown said, "In most cases, those are not back-to-back six-day weeks." The GAO report also said the facility had the fifth most runway incursions -- where an aircraft, vehicle or person entered unauthorized space -- but Brown said GAO counted incursions with no collision threat.

[Associated Press; By MICHAEL J. SNIFFEN]

Copyright 2007 The Associated Press. All rights reserved. This material may not be published, broadcast, rewritten or redistributed.