Today's Highlight in History:

On Jan. 10, 1776, Thomas Paine published his influential pamphlet, "Common Sense."

On this date:

In 1861, Florida seceded from the Union.

In 1870, John D. Rockefeller incorporated Standard Oil.

In 1920, the League of Nations was established as the Treaty of Versailles went into effect.

In 1946, the first manmade contact with the moon was made as radar signals transmitted by the U.S. Army Signal Corps were bounced off the lunar surface.

In 1946, the first General Assembly of the United Nations convened in London.

In 1947, the musical fantasy "Finian's Rainbow," with music by Burton Lane and lyrics by E.Y. Harburg, opened on Broadway.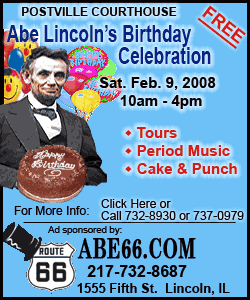 In 1957, Harold Macmillan became prime minister of Britain, following the resignation of Anthony Eden.

In 1967, Massachusetts Republican Edward W. Brooke, the first black elected to the U.S. Senate by popular vote, took his seat.

In 1978, the Soviet Union launched two cosmonauts aboard the Soyuz 27 capsule for a rendezvous with the Salyut 6 space laboratory.

In 1984, the United States and the Vatican established full diplomatic relations for the first time in more than a century.

Ten years ago: In his weekly radio address, President Clinton denounced Chicago physicist Richard Seed's expressed desire to clone humans, calling it "morally unacceptable." Michelle Kwan won the ladies' U.S. Figure Skating Championship in Philadelphia; Tara Lipinski came in second and Nicole Bobek, third.

[to top of second column]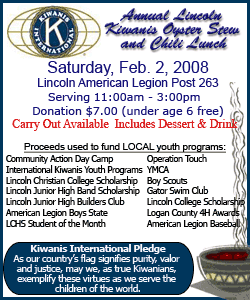 Five years ago: North Korea withdrew from a global treaty barring it from making nuclear weapons. With just three days left in office, Illinois Gov. George Ryan pardoned four death row inmates he said had been tortured by Chicago police into falsely confessing to murders in the 1980's.

One year ago: President George W. Bush said he took responsibility for any mistakes in Iraq and announced an increase in U.S. troops there to quell violence. The Democratic-controlled House voted 315-116 to increase the federal minimum wage to $7.25 an hour.

Today's Birthdays: Opera singer Sherrill Milnes is 73. Blues artist Eddy Clearwater is 73. Rock singer-musician Ronnie Hawkins is 73. Baseball Hall-of-Famer Willie McCovey is 70. Singer Scott McKenzie is 69. Movie director Walter Hill is 66. Singer Frank Sinatra Jr. is 64. Singer Rod Stewart is 63. Rock singer-musician Donald Fagen (Steely Dan) is 60. Actor William Sanderson is 60. Boxer George Foreman is 59. Singer Pat Benatar is 55. Rock musician Michael Schenker is 53. Singer Shawn Colvin is 52. Rock singer-musician Curt Kirkwood (Meat Puppets) is 49. Actor Evan Handler is 47. Rock singer Brad Roberts (Crash Test Dummies) is 44. Actress Trini Alvarado is 41. Rock musician Matt Roberts (3 Doors Down) is 30. Rapper Chris Smith (Kris Kross) is 29. Actress Sarah Shahi is 28.

Thought for Today: "People generally quarrel because they cannot argue." — G.K. Chesterton, British writer (1874-1936).
Copyright 2007 The Associated Press. All rights reserved. This material may not be published, broadcast, rewritten or redistributed.