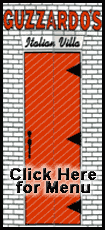 The impact probability fell to 2.5 percent, the NEO office said in Jan. 8 update posted on the NEO Web site. The miss distance was holding steady at about 30,000 kilometers, or 18,600 miles.
The asteroid, dubbed 2007 WD5, was discovered in late November by the NASA-funded Catalina Sky Survey in Arizona.
Odds of an impact had risen to about 4 percent by late December and scientists were excited about the possibility of observing a cosmic collision on Jan. 30.
The size of a football field, the asteroid could blast a half-mile-wide crater into the Martian surface.
The NEO program looks for and tracks asteroids and comets that could potentially be a hazard to Earth.
___
On the Net:
Near-Earth Object Program: http://neo.jpl.nasa.gov/
Copyright 2007 The Associated Press. All rights reserved. This material may not be published, broadcast, rewritten or redistributed.