Investigators believe the bodies had been there at least two weeks, but it was unclear exactly how and when the victims died, police Chief Cathy Lanier said.
A woman who answered the door was taken into custody for questioning. "She was apparently calm throughout," U.S. Marshals Service spokesman Cole Barnhart said.
Police said it was unclear whether the woman was related to the victims, believed to be girls ranging in age from 5 to 18.
Mayor Adrian Fenty said the condition of the bodies made it difficult to identify them. "It is going to take scientific tests run by the chief medical examiner's office," he said.
Whether the deaths were homicides has yet to be determined.
The bodies were found upstairs in the southeast Washington apartment, part of a block of virtually identical apartment houses near Bolling Air Force Base in one of the city's poorest areas, authorities said.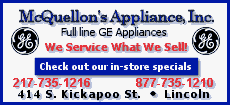 Lanier said there were no signs of forced entry into the home.
Jones said a woman and two or three children lived at the small, two-story brick building, but he had not seen them since the summer. The children appeared healthy then, he said.
About one-third of the city's homicides last year occurred in the police district where the bodies were discovered, according to preliminary police statistics.
D.C. Council member Marion Barry, who represents the neighborhood, questioned why no one had reported the four missing.
"Somebody should have known that some people were not in school," said Barry, the former mayor.
School officials said the children believed to have been living in the home were not enrolled, though one had attended before withdrawing in 2006 as a fifth-grader.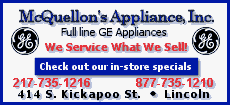 "It is probably too easy in this system to not track young people from public schools to charter schools to home schooling," said Fenty, whose administration recently began overseeing the troubled school system.

He said authorities were investigating how the children managed to slip through the cracks.

Mindy Good, a spokeswoman for the D.C. Child and Family Services agency, said the agency received a report about a family at the home in April through the city's child abuse and neglect reporting hot line.

"We made several attempts to make contact with these people. We were unable to have any face-to-face contact with them," Good said. "On the last attempt (in early May), it appeared they were no longer living at the address."

Investigators later found a new address for the family in Maryland and alerted authorities there of the report on the family, Good said. She would not specify where the family was living.

"This is a sick-making situation," she said. "It's a horrible thing."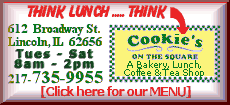 Area resident Rowand Simpkins said her neighbors tend to keep to themselves and that she never saw the woman or children.

"It's really a mystery," she said. "It's a sad situation."

[Associated Press; By SARAH KARUSH]

Associated Press Writers Karen Mahabir and Brett Zongker contributed to this report.

Copyright 2007 The Associated Press. All rights reserved. This material may not be published, broadcast, rewritten or redistributed.