Lam Luong, 37, confessed to throwing the children from the bridge after initially telling police that they were being held by his girlfriend in a hotel room, authorities said.
Luong is charged with four counts of capital murder and was to appear in court for a bond hearing Thursday. District Attorney John Tyson Jr. said he did not think Luong had an attorney.
A search for the bodies of the children -- between 4 months and 3 years old -- was halted Wednesday by heavy fog that obscured the Dauphin Island bridge, a three-mile span over the Intracoastal Waterway on Alabama's Gulf Coast. It was to resume Thursday, weather permitting.
While some friends and family members maintained hope the children remain alive, Mobile County Sheriff Sam Cochran said searchers were "in the recovery stage at this point."
Luong's wife, Ngoc Phan, discovered the children were missing Monday and went with Luong to the police, Tyson said. Luong initially told them the children were with his girlfriend from New York in a hotel in Gulfport, Miss., and that she had failed to return them, according to family members and authorities.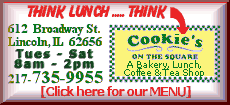 Investigators concluded the story was a lie, and Luong eventually broke down and confessed, Tyson said. Luong took the children following an argument with this wife, family members and police said.
Based in part on a witness's account, investigators said the four children were thrown from the highest part of the two-lane span Monday morning, a point about 80 feet above the waterway. The channel below that part of the bridge has a depth of 55 feet.
Phan's brother-in-law, Kam Phengsisomboun, said he was told that a witness saw someone throw a bundle from the bridge and then saw three children in a nearby car. Tyson said there was a witness but declined to give details.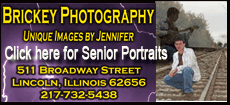 Luong came to the United States from Vietnam in 1984 and was employed as a shrimpboat fisherman. He and his wife lived with their children and a grandmother in a brick home near Bayou La Batre, a fishing village 20 miles southwest of Mobile, with a large Southeast Asian community.

Presumed dead are: 4-month-old Danny; 1-year-old Lindsey; 2-year-old Hannah; and 3-year-old Ryan Phan, who was raised from infancy by Luong but is not his biological child.

Phengsisomboun, who is from Thailand, said Luong had a crack cocaine habit, and had quickly spent money from an insurance settlement after an automobile accident. He said he initially feared Luong had traded the children for drugs.

Luong was arrested Oct. 10 in Hinesville on a charge accusing him of possessing crack. Luong called police and "requested an officer at his residence because he had used narcotics and wanted to turn himself in," according to a report by Officer Jeffrey Liu.

Luong was giving his children a bath when Liu arrived, the report states. He eventually emerged from the bathroom and pulled from a shirt pocket a pipe and "a whitish yellow rock that appeared to be crack cocaine," Liu wrote.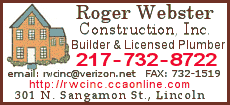 A grand jury has yet to act on the case. Luong advised Hinesville authorities on Nov. 1 that he had moved.

[Associated Press; By GARRY MITCHELL]

Associated Press Writer Russ Bynum in Savannah, Ga., contributed to this report.

Copyright 2007 The Associated Press. All rights reserved. This material may not be published, broadcast, rewritten or redistributed.