Some aldermen pushed for the settlement as a way to begin healing community relations with police after decades-old allegations of torture by former Lt. Jon Burge and officers under his command.
"It was a black eye on the city of Chicago and the people who live here -- just terrible -- so I hope it never happens again," said Alderman Ed Smith.
The settlement ends lawsuits by Leroy Orange, Stanley Howard, Aaron Patterson and Madison Hobley. All were pardoned in January 2003 by then-Gov. George Ryan when he commuted the sentences of every death row inmate in the state.
Special prosecutors last year released a report that said Burge led a group of officers that used beatings, electric shocks and other methods to get suspects, most of them black, to confess. Prosecutors have said they can't be charged because the statute of limitations expired.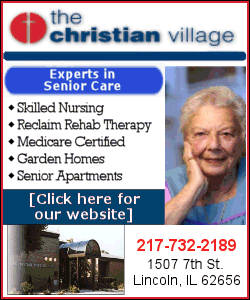 Orange said the settlement money won't cure his mistrust of police or the anxieties and dreams he struggles with.
"I still think I'm gonna cringe and feel strange ... when I'm walking down the street and some policemen look at me and give me that look like they want to stop because I'm a African-American," he said after the City Council vote.
Burge was fired in the early 1990s after a police board said a murder suspect was abused while in custody. He has never been charged with any wrongdoing and now lives in Florida. An attorney for Burge has said he never tortured anyone.

Howard, who remained in prison on unrelated charges after he was pardoned, is to be paid $800,000, and his attorneys would get $1 million. The $19.8 million settlement also calls for Hobley to receive $7.5 million, Orange $5.5 million and Patterson $5 million.

Alderman Leslie Hairston apologized for their treatment and said that although the settlement brings closure to their cases, there are still problem police officers on the street.

"We still have many Jon Burges running around in each of our police departments, particularly in my neck of the woods," said Hairston, whose ward is on the South Side.

The City Council also voted to officially make former FBI agent Jody Weis the city's new police superintendent.

Weis has said he will strengthen training and work to bring public confidence back to the department. His predecessor, Phil Cline, announced his retirement last year amid allegations of excessive force, barroom brawls involving off-duty officers and a scandal in a disbanded gang and drug unit.

[Associated Press; By DEANNA BELLANDI]

Copyright 2007 The Associated Press. All rights reserved. This material may not be published, broadcast, rewritten or redistributed.