Doolin's active involvement with the chamber, its board of directors, and the annual Lincoln Art & Balloon Festival qualified him for the chamber's most esteemed humanitarian award. Doolin is CEO of Integrity Data, a Microsoft Gold Certified Partner. He and his wife, April, are parents of four children.

"Patrick's ideas and visions have helped the chamber grow its mission in so many ways over his six years on the board," said Bobbi Abbott, chamber executive director. "He has been active with many of the committees, served as board president and has taken a monumental responsibility of coordinating airport activities during the Lincoln Art & Balloon Festival. To know Patrick is to know a positive spirit, one who never says die and one who shares his time for the greater good. Patrick is a true example of a person who doesn't become part of the problem; he becomes part of the solution."

Culver's was recognized as New Business of the Year. The new restaurant is owned by local residents Elaine and Steve Awe and employs over 50 people. Following its grand opening in March 2007, the owners have aggressively supported civic and school fundraisers and have, in the words of the nominator, "raised the bar of frozen desserts in Logan County."

Lincoln Chrysler, Dodge and Jeep was named Small Business of the Year. Owners Coy Hutchcraft and Scott Soebbing purchased Row Motors in 2007 and consolidated their quality pre-owned car business, Coy's Car Corner, with the new-car dealership. Lincoln Chrysler, Dodge and Jeep expanded its service department and increased its sales force to grow from 11 to 19 employees.

Wal-Mart was selected Large Business of the Year, following the grand opening of its new Supercenter store on March 14, 2007. The store's work force increased to 275 employees with the expansion. Wal-Mart's contributions to local charities and organizations exceeded $50,000 last year, including support to the Lincoln Park District, the Lincoln Area YMCA, the chamber of commerce, and the Lincoln Art & Balloon Festival.

The chamber's Business Innovation Award was bestowed upon Jim and Shelley Horn for their originality in combining two businesses in one location: J&S Auto Centre and Panache Boutique.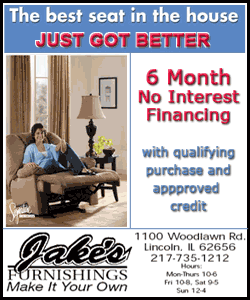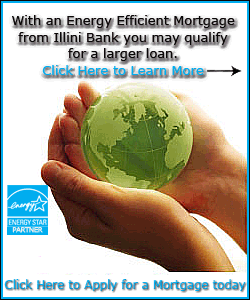 "It's an out-of-the-box idea to have a gift shop within the walls of a car dealership, but it's turned out to be an interesting and successful co-existence," said the nomination. "The gift shop has funky, fun and eclectic merchandise. It's unique!"
Jake Johnston was awarded the chamber's Curb Appeal Award for his continued efforts to improve his small business, Jake's Furnishings. Jake recently invested in new signage and awnings to help improve the curb appeal of his furniture store.
Eaton Electrical was named 2007 Friend of the Chamber to recognize the generous technology grant that the county's largest employer awarded to the chamber of commerce. The contribution allowed the organization to upgrade its workstation computers, add a server and provide a public computer kiosk in the visitor center lobby
Retiring chamber board members were recognized for their service and involvement: Patrick Doolin, Integrity Data; Hazel Alberts, ME Realty; and Sharon Awe, Illini Bank. New board members introduced at the banquet were Eric Graue of Merrill Lynch and Dana Hudson of Re/Max Hometown Realty.
New members, those joining the chamber in 2007, were inducted into the organization during the event. In attendance were representatives from Lincoln Jaycees, Phil Turner--Farmers Insurance, Stuart Solutions, Air Evac Lifeteam, Humane Society of Logan County, Heritage Packaging, Hudson's Talk of the Town, Culver's, Valerie Graue--Re/Max Hometown Realty and Prairie Signs Inc.
The chamber board president, Cody Atkins of Wal-Mart, reviewed chamber accomplishments of 2007. A few of the highlights were forming an energy purchasing co-op, awarding $9,000 in ag scholarships, graduating 13 candidates from the chamber's Leadership Academy, promoting local trade through the Chamber Bucks gift certificate program, and administering a successful 2007 Lincoln Art & Balloon Festival.
The chamber board has planned its 2008 initiatives to focus on marketing and promotions through their "Putting YOU on the Map" annual theme. "Businesses need exposure, and this year's theme will bring to focus the many opportunities that are available for getting the word out about your business through the chamber," Atkins said.
[Text from file received from Bobbi Abbott, executive director, Lincoln/Logan County Chamber of Commerce]