Turns out, just the opposite is true.
Yes, there are advantages to being part of the government, but they are outweighed by limitations and restrictions on government agencies, the FTC found.
Indeed, federally imposed restraints on the post office's operations increase its costs to provide competitive products by an estimated $330 million to $782 million a year, the FTC said.
At the same time, the post office's benefits from being part of government help it by an estimated $39 million to $117 million a year, according to the study.
Congress called for the study in the new law governing postal operations signed by President Bush in December 2006. The agency's competitors have long claimed they are at a disadvantage because the post office doesn't have to pay state and local taxes, for example.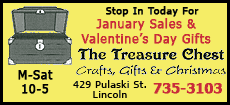 That's true, and there are other advantages, the FTC said, but they are more than balanced by the disadvantages.
Advantages for the post office include:
-Immunity from state and local taxes.
-Limits on lawsuits against government agencies.
-Exemptions from many state and local zoning and land use rules.
-Ability to borrow from federal funds.