Dems Connect Economy, Veto Override

Send a link to a friend
[January 19, 2008] WASHINGTON (AP) -- Democratic lawmakers on Friday cited the slowing economy as a reason that the House should override President Bush's veto of a bill that would increase spending on a popular children's health insurance program.
The House has scheduled a veto override vote for Wednesday. The bill the president vetoed would increase spending by $35 billion over five years on the State Children's Health Insurance Program. The additional money would add an estimated 4 million people to the program, which provides insurance coverage for children from families who earn too much to qualify for Medicaid but cannot afford private insurance.
A report from Democratic lawmakers on the Joint Economic Committee said that when employment growth slows, demand for SCHIP grows. If employment growth falls to the levels seen following the 2001 recession, between 700,000 and 1.1 million additional children will annually enroll in either Medicaid or the children's health program, they said.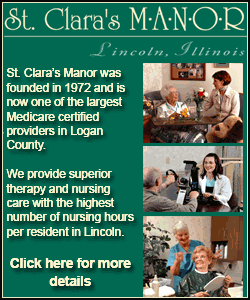 The report noted that many states already show signs of fiscal strain. An increase in the demand for government-sponsored health coverage has the potential to significantly increase state budget deficits.
Even before the report's release, Democratic lawmakers were starting to use the economy as a reason to increase spending on SCHIP. The spending levels called for by Democrats and some Republicans basically double current spending levels.
"One of the first things families are forced to sacrifice in tough economic times is health care," said Rep. Jan Schakowsky, D-Ill. "Given the struggles so many millions of Americans are facing, we urge our colleagues to vote to override the president's veto."

Last month, Bush said the bill would move the country's health care system in the wrong direction.

"Ultimately, our nation's goal should be to move children who have no health insurance to private coverage, not to move children who already have private health insurance to government coverage," Bush said.

That position has not changed in recent weeks.

"Fortunately, this economy is still growing and we're making sure that it will continue to grow and create jobs," said White House spokesman Tony Fratto.
[Associated Press; By KEVIN FREKING]
Copyright 2007 The Associated Press. All rights reserved. This material may not be published, broadcast, rewritten or redistributed.