Illinois EPA Releases Air Quality Report for 2006
Report Shows Air Quality in Illinois Significantly Improved Over Previous Year

Send a link to a friend
[January 19, 2008] SPRINGFIELD -- The Illinois Environmental Protection Agency has released its 2006 annual Air Quality Report, which shows that air quality throughout the state has improved significantly since the 2005 report was released.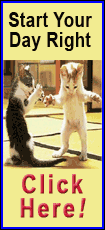 The 2006 report shows that air quality improved 7 percent, ranking either good or moderate 97 percent of the time throughout Illinois. In 2005, air quality was good or moderate 90 percent of the time. In addition, air quality trends show air pollution well below the level of the standards on a statewide basis.

"We continue to move forward on our commitment to improve air quality throughout the state," said Illinois EPA Director Doug Scott. "The data we collect provides valuable information for both affected citizens and for us as we develop, implement and enforce regulations to control air pollution and make the air in Illinois easier to breathe."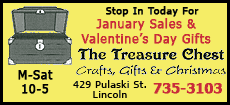 Between 1997 and 2006, air quality trends for pollutants with established air quality standards continued to show downward or stable trends that are well below the level of the standards. There have been significant decreases in sulfur dioxide, 36 percent; carbon monoxide, 32 percent; lead, 30 percent; ozone, 10 percent; nitrogen dioxide, 6 percent; and particulate matter (PM10), 8 percent.
The report also shows that in 2006 there were no days when air quality in any part of Illinois was considered "unhealthy." This is an improvement from 2005 when two "unhealthy" days were measured. Also, in 2006 there were only eight days when air quality in some part of Illinois was considered "unhealthy for sensitive groups," compared with 32 such days in 2005.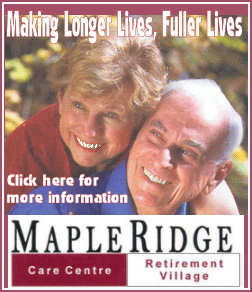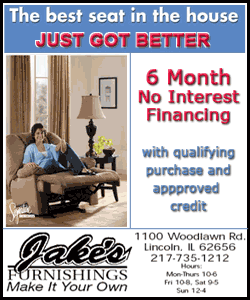 The Illinois EPA maintains a network of 80 air quality monitoring sites, with more than 200 instruments throughout the state. The monitoring network is strategically designed to identify air pollution trends. The data collected are then used to keep the public informed and to identify potential need for change in the agency's approach to air pollution regulation.
The efficient data system ranks as one of the best in the nation, with over 90 percent efficiency in the collection of high-quality data. This high efficiency rate guarantees that the network is providing Illinois EPA with a complete and accurate description of air quality in Illinois.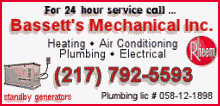 In 2006, the state of Illinois established itself as a national leader in reducing harmful mercury, sulfur dioxide and nitrogen oxide emissions from power plants. In 2007, Gov. Blagojevich announced a statewide goal to slash the production of heat-trapping greenhouse gases to 1990 levels by 2020 and 60 percent below 1990 levels by 2050. The greenhouse gas goals are part of a long-term strategy by the state to combat global climate change and build on steps the state has already taken to reduce greenhouse gas emissions. Combined, these deep reductions will help improve the air quality and protect the health of the people of Illinois for generations to come.
The 2006 Annual Air Quality Report is available at www.epa.state.il.us.
[Text from Illinois Environmental Protection Agency news release received from the Illinois Office of Communication and Information]