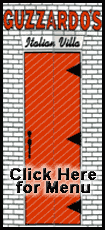 Now that we're down to the wire and eating is not so much of an issue now, since we both need to lose weight, we've started saving for retirement. Otherwise, the experts say, there will be no retirement. If there is anything that bothers me more than not eating, it's having to work while I'm not eating. Been there, done that, not willing to do it again.

We'll be ready when the time comes, though, so we've begun to dream about what it will be like.

I like to travel, but I hate airplanes. He likes to travel, but not to places where they speak a different language. This narrows the choices down considerably. Most likely, we'll watch the Travel Channel for other countries. Think how much money we'll save!
I wonder if superheroes have those problems when they retire. I mean, does their benefit package include a 401(k) or stock options? Many of them can already fly, but do they like to do that? Or is it just part of their job? If it's just part of their job, would they want to do it when they retire?
"All this flying around and saving the world is getting a little old. When I retire, I'm going to get a little house in suburbia and grow vegetables in my backyard."
Even Wonder Woman with her invisible jet would probably enjoy being in coach on a commercial airline, letting someone else do the piloting. I always wondered -- when her jet is in invisible mode, does she get cold? I never saw her hair flying in the wind on those old cartoons, but then again, her mouth didn't match the words she spoke either. That suit she has to wear, while sexy, must pinch in certain places. I'll bet when she dreams of retirement, there's a fuzzy bathrobe and a pair of bunny slippers involved.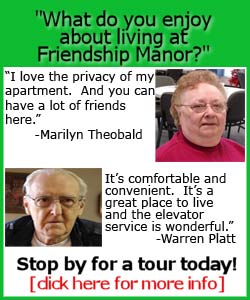 Aqua Man will probably not see the beach or a cruise as a retirement option. He'll likely take a sabbatical in the mountains to get away from it all. The only problem is, if a bear attacks him, he won't be able to summon his whale friends for help. They'd be like, "What? ... Are you kidding?"
Superman would change into his alter ego, Clark Kent, and live on the farm he inherited from his adoptive parents. I can't see him planting corn and mucking out stalls, though. He impresses me as the sort of person who'd be a tinkering inventor. He'd probably spend his retirement making devices to scan outer space for signs of survivors from his home planet, Krypton. After all, if his parents survived the Kryptonian explosion, he's probably got a brother or sister somewhere in the universe.
As for Batman, the bad guys pretty much know where his secret cave is now, since Robin told his girlfriend, who was actually a spy for the Joker. So, as millionaire Bruce Wayne, he could blow up his cave, trick out the Batmobile, paint it red and drive to Palm Springs with Cat Woman to play golf with other rich people. Cat Woman is retired, too; otherwise Batman would never have indulged in their forbidden love. Superheroes don't do that.
[By LAURA SNYDER]
You can reach the writer at lsnyder@lauraonlife.com. Or visit www.lauraonlife.com for more columns and info about her new book.
Editor's note: If you enjoy this feature, click here:
I'd like to read more "Laura on Life."