Edwards Sits Down With Letterman, Tyra

Send a link to a friend
[January 23, 2008] NEW YORK (AP) -- John Edwards is trying to represent the "grown-up wing of the Democratic Party," but he wasn't too mature to let his hair down on the "Late Show With David Letterman" on Tuesday.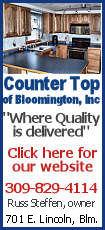 The Democratic presidential candidate commented on his adult behavior when Letterman asked about the bitter personal arguments that erupted between Sens. Hillary Rodham Clinton and Barack Obama during their debate Monday night in South Carolina.
"What was ... that melee like last night? What was that like? You were right there," Letterman asked, referring to the Myrtle Beach, S.C., debate. South Carolina Democrats vote in their presidential primary on Saturday.
"What I was trying to do was represent the grown-up wing of the Democratic Party last night," Edwards said.
But the former North Carolina senator was not too grown-up to let Letterman take a swipe -- literally -- at his carefully coifed hair.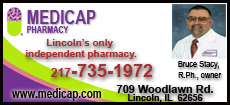 "Could I just mess your hair up a little bit?" Letterman asked Edwards, who once spent $1,250 on a stylist, including travel costs.
"You want to? Go ahead," Edwards said.
"Has it ever been messed up?" Letterman asked before plunging his fingers in, making a mess of Edwards' hair as the candidate laughed and tried to reciprocate.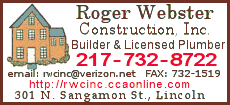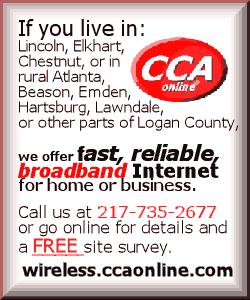 Earlier Tuesday, during a taping of "The Tyra Banks Show," Edwards discussed feeling like a minority in the campaign. Edwards is challenging a black man and a woman for the Democratic presidential nomination.

"It's hard to be heard," he said. "... We have a couple of candidates who are good candidates but they get an enormous amount of attention and publicity, and they've got enormous amounts of money. The result is I have to really work to be heard."

Edwards said that when he is heard "people understand I have this personal energy and passion for what it is I'm trying to do, whether it's health care, creating jobs, doing the things that need to be done for the country."

Banks asked what it feels like to be a minority and a white male.

"It feels like you have to fight for everything you get,." Edwards said.

Edwards' interview with Banks is scheduled to air Friday.

[Associated Press; By BETH FOUHY]

Copyright 2007 The Associated Press. All rights reserved. This material may not be published, broadcast, rewritten or redistributed.