The Commerce Department is expected to report that factory orders slowed in May as shrinking demand drove up inventories across the country. The report, due at 10 a.m. EDT, is expected to show that orders rose by 0.6 percent, according to a consensus of Wall Street economists surveyed by Thomson Financial.
The concern in the market is that slowing orders will provide further evidence that higher energy prices are eroding consumer demand for discretionary items -- everything from big screen televisions to clothing. Consumer spending makes up more than two-thirds of the U.S. economy.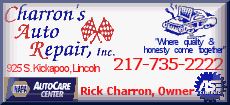 Oil extended its advance Wednesday. A barrel of light sweet crude rose 45 cents to $141.42 in premarket trading on the New York Mercantile Exchange amid fears about tight supply and tensions in the Middle East.
The Energy Department releases it weekly report on oil and fuel inventories later Wednesday morning; the report generally causes some volatility in oil trading.
Ahead of the opening bell, Dow Jones industrial average futures rose 45, or 0.46 percent, to 11,424. Standard & Poor's 500 index futures rose 7.50, or 0.58 percent, to 1,293.70, and Nasdaq 100 futures rose 14.25, or 0.76 percent, to 1,883.25.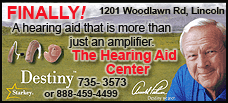 Bond prices were little changed Wednesday. The yield on the benchmark 10-year Treasury note, which moves opposite its price, rose to 4.03 percent from 4.01 percent late Tuesday. The dollar slipped versus other major currencies, while gold prices rose.
In corporate news, Microsoft Corp. has approached other media companies about a bid to acquire Yahoo Inc., according to a report in The Wall Street Journal.