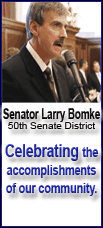 Public interest has been high and the issue has garnered unprecedented attention. Before the meeting began, 38-year appeals board member Dean Toohey said that these hearings had exceeded the biggest past controversies, which included debate over a coal mining operation, and more recently the development of an ethanol plant.

The board's decision will be based on criteria of set points. The board will consider if the turbines would cause people living within range of them problems with health, safety, morals or general welfare; if they could be injurious to the use and enjoyment of the property in the area or diminish property values; if they would impede future development of surrounding property; and that adequate infrastructure and necessary facilities would be provided.

A statement of support was read from the executive director of the Lincoln & Logan Development Partnership, Joel Smiley. The project would supply significant economic impact through jobs, as well as income for landowners.
In addition, the letter said that this could cause other opportunities for green energy to emerge.
Later discussion presented that residents living in the footprint of the towers could be offered a renewable settlement agreement in an amount to be determined that would be between $750 and $1,000 a year.
The opposition is asking that if the conditional use would be passed, would the board add a property value insurance requirement from Horizon so that residents could be assured of being able sell their homes without losing on their investment?
Board members have patiently listened to every person wishing to offer public testimony.
At the hearing Tuesday evening, public opinion was solicited row by row. Anyone who had not had the opportunity previously was given the floor. They began about 7:35 and testimony continued to 10 p.m.
Issues raised by some were answered by others as they came forward:
Crop spraying
Concern: Aerial spraying could not be done.
Response: Spraying could be by ground, as previously done, or by some other means.

Altering the land
Concern: Leaving concrete bases behind when decommissioned.
Response: Not likely to be decommissioned any time soon with such a big investment. Everything changes.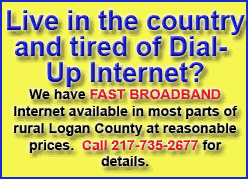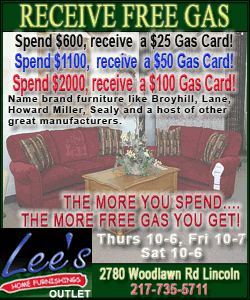 Loss of food production that feeds the world
Concern: There would be a loss of crop area, reducing production, such as seed corn.
Response: It is a small amount acreage affected. It is a trade-off for energy that is needed.

Weather warning hazard
Concern: Turbines disturb radar interpretation. An area of radar would have interference in the actual area of the turbines.
Response: Weather experts are working to identify a means of extrapolating surrounding data.
Taxes generated would help local schools, roads and infrastructure.
Many details were examined: the rights of property owners, potential economic prosperity, responsibility in using the earth's resources, the need for electricity and the alternative resources, protecting our environment from fuels that pollute or contribute to greenhouse gases, protecting the earth from the concrete remnants that would be left when the turbines are gone, potential effects on health, and much more.
No time limit was set, but in one instance a woman giving the whole account of her marriage and family's health was asked to bring it to a related point. She'd spoken for approximately 30 minutes. Her concerns were that they would be living near a turbine and it might aggravate her husband's condition. He has suffered poor health related to brain disorders. Her daughter has a shunt in her head that might also be affected by the electromagnetic field created by a wind turbine.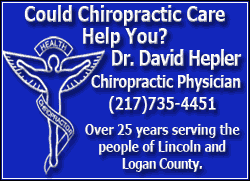 When public testimony concluded, one hour remained before the building was to be closed at 11 p.m. The lawyers were each given a half-hour of that time to sum up their evidence and present closing remarks.
Rick Porter represented a group in opposition, Union Ridge Wind. Frank Miller represented the developer, Horizon Wind Energy.
A large portion of the crowd stayed for the full 3 1/2-hour hearing. Groans could be heard throughout the gym as tired and achy bodies struggled to rise from the hard, wood benches to exit.
[By JAN YOUNGQUIST]
Previous related articles