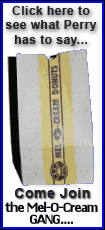 The nation's biggest traditional grocer also urged customers to check the ground beef in their refrigerators and freezers for the date by which the product must be sold.
Meat obtained from one of Kroger's suppliers, Nebraska Beef Ltd., has been linked to illness reported in Michigan and Ohio between May 31 and June 8 caused by the E. coli bacteria.
Nebraska Beef has recalled from wholesalers and other processing companies nearly 532,000 pounds of ground beef produced on five dates between May 16 and June 24.
Kroger said Wednesday that as a precaution it had removed ground beef supplied by Nebraska Beef from its stores, and is expanding the recall to its stores in more than 20 states.
"Ground beef in stores today comes from other suppliers not involved in the recall," Kroger spokeswoman Meghan Glynn said Wednesday.
The Cincinnati-based company advised customers to look for "sell by" dates from mid-May through early July on most ground beef products they have previously purchased from its stores and return them.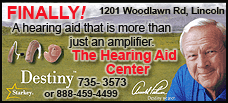 Kroger initiated the recall June 25 for Kroger stores in Michigan and in central and northern Ohio. The expanded recall includes ground beef sold at Fred Meyer, QFC, Ralphs, Smith's, Baker's, King Soopers, City Markets, Hilander, Owen's, Pay Less and Scott's in more than 20 states as well.
In some stores, the recall includes products in Styrofoam tray packages wrapped in clear cellophane or purchased from an in-store service counter. It does not include ground beef sold in sealed tubes in one, three or five-pound packages and frozen ground beef patties sold in the frozen food section of its stores.
Kroger is notifying customers about the expanded recall by placing signs in stores in meat departments. It also is using its register receipt notification system.