New mandatory evacuation notices were issued Wednesday for an additional 16-mile stretch along Highway 1 after the blaze jumped a fire line in the Los Padres National Forest. A total of 31 miles of the coastal highway, lined with homes and businesses, is now closed.
Several hundred evacuees attended a meeting Wednesday evening where officials braced them for a long fire season. The blaze, which already has burned 16 homes and nearly 88 square miles, was only 3 percent contained and wasn't expected to be fully surrounded until the end of the month.
John Friel, 62, who had been living with his kitten in his car for the past three days after being forced to leave his mobile home, was disappointed by the news.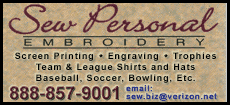 "I've had six strokes this year and a heart attack. I'm feeling pretty scattered," said the retiree, who moved to Big Sur three years ago. "It was like putting a Rubik's Cube back together before, so this ain't helping. It just notches up the stress level."
The blaze near Big Sur was one of more than 1,700 wildfires -- most ignited by lightning -- that have scorched more than 770 square miles and destroyed 64 structures across northern and central California since June 20, according to state officials.
Mild temperatures and light winds did little to calm the inferno near Big Sur, which officials described as fuel-driven rather than wind-driven. A statewide drought has created tinder-like trees and brush, feeding the flames in California's forests.
"The fire is just a big raging animal right now," said Darby Marshall, spokesman for the Monterey County Office of Emergency Services.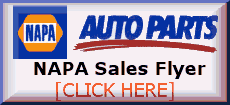 Janna Fournier, one of the 850 Big Sur residents affected by the evacuation order, went to retrieve artwork and rescue her pet tarantula before roads closed Wednesday afternoon.
"I feel sad for the wilderness and the people who lost their homes," Fournier said. "We chose to live in a wilderness among all this beauty, so I know there's that chance you always take."
Helicopters hauling large containers of water droned loudly overhead as Gov. Arnold Schwarzenegger and the head of the Federal Emergency Management Agency, R. David Paulison, visited the area.
"If people evacuate like they're told to, we shouldn't lose any lives," Paulison said in an interview. "My only concern is that people don't take it seriously enough."
Some residents did choose to ignore the evacuation order, including Scott Parker, who stopped by the local general store as firefighters trimmed trees above the store to ward off flames snaking along the hillside a quarter-mile away.