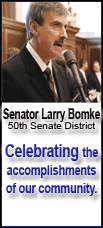 "Brooke Marie, I love you so much," her mother, Cassandra Gagnon, said at the gathering later in the picturesque town of a little more than 5,000. "I just ask that justice be done for the person who took my baby away," she said, sobbing.
The girl's father, James Bennett, added, "I know Brooke knows that we love her and will always love her."
As state police announced the grim news Wednesday evening, they said Michael Jacques, the girl's 42-year-old uncle and a convicted sex offender, will face federal kidnapping charges.
Bennett, who had just finished seventh grade at Randolph Union High School, disappeared on June 25 after being seen at a convenience store with Jacques.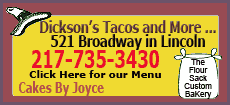 Jacques (pronounced jakes) has been in custody since Sunday on charges of aggravated sexual assault against a different underage girl. He has pleaded not guilty. Jacques, who is married to the sister of Brooke's mother, has 1993 convictions for kidnapping and aggravated sexual assault.
After searching in and around his home across town for days, police said they found Brooke's body in a spot where the earth had been disturbed.
"The painful discovery of Brooke's body today is tragic and heartbreaking," State Police Director Col. James Baker said. He called the death "clearly suspicious" but declined to give details before a planned briefing Thursday morning.
In an affidavit unsealed Wednesday in U.S. District Court in Burlington, the FBI said an unidentified 14-year-old girl told investigators she was present on June 25 when Jacques tricked Bennett into thinking she was going to a party and took her to his Randolph home to be initiated into a sex ring.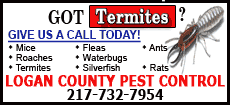 The teenager said she was led to believe Bennett "would have sex with adult males" during the initiation. The 14-year-old said she herself had been having sex with Jacques since she was 9, as part of the sex ring.
The teen, who is related to Jacques, said she and Bennett watched television for a while before Jacques told her to leave and took his niece upstairs. The witness said she left the house with her boyfriend and didn't see Bennett again.
In another blow to the family, Bennett's former stepfather, Raymond Gagnon, was formally charged Wednesday with obstructing justice in the case.